Kris Jenner talk show gets summer test run
Kardashian Momager to take on daytime TV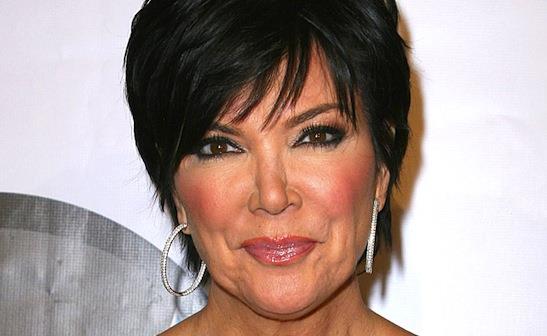 After months of buzz and behind-the-scenes negotiations, the Kardashian Empire is officially expanding into the daytime market. Reality show matriarch Kris Jenner has landed a summer test run for her daytime talk show, "Kris."
Bing: More about Kris Jenner | The Kardashians
"This is something I have wanted to do all my life, so it's definitely a dream come true!" said Jenner. "I can't wait for this new adventure to begin and look forward to working alongside Twentieth Television and the Fox Television Stations."
Plus: Ugliest designs on 'Project Runway' | 15 actors to Kevin Bacon | Births on TV
Fox Television Stations and Twentieth Television are giving Jenner a six-week test run on several Fox-owned stations this summer. The L.A.-based one-hour, pop culture talk show will feature celebrity guests, fashion and beauty trends, as well as lifestyle topics. One can imagine we'll also get a healthy dose of Kim, Khloe, Kourtney, Kendall, Kylie and the rest of the Jenner-Kardashian clan. 
"The latest adventures, successes and disappointments surrounding the extensive Kardashian and Jenner family fill entertainment magazines and create daily online headlines," said Stephen Brown, EVP of Development & Programming, Twentieth TV. "At the center of this fascinating empire is Kris Jenner – a dedicated mom and a successful business woman. Whether offering real advice to her family or sharing personal moments with viewers, Kris is honest, compelling, entertaining and unscripted – all excellent qualities for a daytime talk show host."
The "Kris" test has already been picked up in several test markets, including New York and Los Angeles. "Wendy Williams" and ""Bethenny" both fared well with their summer test runs, landing full series runs.