'One Life to Live' Faves Move to 'General Hospital'
Kassie DePaiva, Roger Howarth, Michael Easton and Kristen Alderson find new homes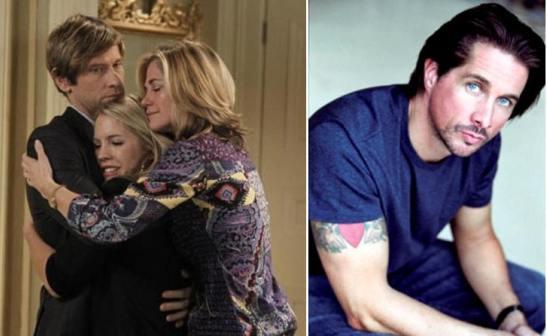 With only three more episodes of "One Life to Live" set to air on ABC, former exec producer Frank Valentini has come in to save the future of four Llanview players. Kassie DePaiva, Roger Howarth, Michael Easton and Kristen Alderson will bring their "One Life to Live" characters to Valentini's new show, "General Hospital."

Bing: Watch clips and episodes of 'General Hospital'

"We have a very exciting story planned for the citizens of Port Charles, with Sonny Corinthos at the center of it," said Valentini. "I am confident viewers and fans alike will be excited for the arrival of John (Easton), Starr (Alderson), Blair (DePaiva) and Todd (Howarth). Incorporating characters from 'One Life to Live' continue the legacy of the show as we weave them into 'General Hospital.'"

The quartet clocks into their new Los Angeles digs in late January 2012.

UPDATE: The Actors Speak Out

Now that the news has broken, the incoming actors can talk, and Alderson and DePaiva are clearly excited.

"Yay! Everyone can know now! Pinch me. Starr Manning is moving to Port Charles! So excited to work with the cast of #GeneralHospital," tweeted Alderson.

"Wow... I can't believe it is official," DePaiva posted on Facebook. "Just when I thought Blair had to hang her hat up for good she is pulling out a suitcase and heading west. I'm thrilled to be joining Roger, Kristen, and Michael in Port Charles were all the big boys and girls play. They have an awesome cast and I can't wait to work with them. Someone needs to warn Carly about the windows!!! LOL... I'm so happy a little piece of the fabulous OLTL will live on at GH. Thank you Ron and Frank!!!! I'm ready to Rock and Roll!!!!"

"General Hospital" airs weekdays on ABC. The "One Life to Live" finale airs Friday.