'The Newsroom' casts Grace Gummer
Meryl Streep's daughter comes aboard as a reporter on the campaign trail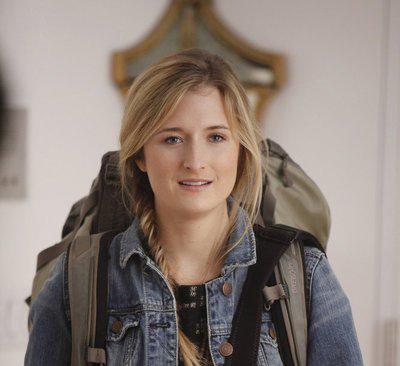 As the HBO series "The Newsroom" gears up for its second season, it continues to indulge creator Aaron Sorkin's penchant for
ripped-from-the-head​lines
drama. 
Case in point: Some storylines on the show's upcoming run will dive headfirst into the messy campaigning that marked the 2012 presidential election. And thus,
Deadline.com reports
, Grace Gummer has been cast as recurring character Hallie Shea, a reporter embedded on the Romney campaign trail.
If Gummer looks familiar, well, it's no surprise. She's the daughter of Oscar winner Meryl Streep and has a budding resume herself, with turns in the recent films "Larry Crowne" and "Margin Call," and a small role on "Smash." Of course, viewers may also confuse her with her also-acting sister, Mamie Gummer, who currently stars on the CW's "Emily Owens, M.D." and also bears a striking resemblance. 
Also on tap for Season 2 are Patton Oswald ("United States of Tara," "King of Queens"), who'll star as Jonas Pfeiffer, a new VP of human resources for the show's ACN network, and Rosemarie DeWitt ("Mad Men," "United States of Tara"), who'll play Rebecca Halliday, a litigator tapped to defend the Atlantis corp against a mega lawsuit. 
"The Newsroom" returns to HBO for its second season in June 2013.