'General Hospital' Writer Shakeup!
Bob Guza out, Garin Wolf in as new headwriter
By 
MSN TV
 May 19, 2011 10:31AM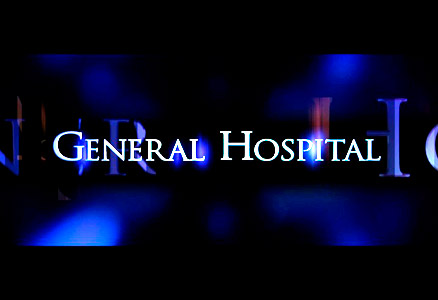 By Deanna Barnert
Special to MSN TV

Seems like those rumblings that "General Hospital" head writer Bob Guza was on his way out were true:  ABC has announced that Garin Wolf is the show's new head scribe, effective immediately! Fans and cast members are all atwitter over the shakeup.

"Guza Out!!!!" tweeted "General Hospital" star Nancy Lee Grahn amid the cheers, jeer and excessive exclamation points that have swarmed Twitter since news broke that Garin Wolf has assumed the post.

The big news is official... sort of. While Wolf is definitely in, there's actually no official word on Guza. Still, one has to assume the controversial head scribe is leaving after 15 years in Port Charles, rather than staying to work under Wolf!

Guza returned to the fold in April 2002, helping "General Hospital" nab two Daytime Emmys for Outstanding Drama Series Writing Team and three for Outstanding Drama Series. This season alone, the show banked 21 Daytime Emmy noms, beating out all the competition.

In spite of these successes, however, Guza's storylines have had a tendency to rile old school "General Hospital" fans into an uproar. Now, those fans are celebrating the news that he's out and Wolf is in, while ABC is promising "new heights".

"Garin is a talented writer and storyteller who has been a part of the 'General Hospital' family for nearly 15 years.  His in-depth knowledge and adoration for the show's legacy will help make a smooth transition and an immediate impact on story," daytime Chief Brian Frons said in a statement.  "I'm sure he will succeed in taking 'General Hospital' to new heights as he develops characters and storylines that will engage and thrill our viewers."

Wolf, who has two Daytime Emmys and a Writer's Guild Award to his name, has served as associate head writer, breakdown writer and script writer since signing onto "General Hospital" in 1997 and was said to be a big player in getting the show ready for the writers' strike. He's also worked on SOAPnet's primetime spin-off, "General Hospital: Night Shift," the daytime drama "As the World Turns" and the animated series "Batman" and "Tiny Toon Adventures."

While many "General Hospital" fans are cheering today, it bares mention that others are worried Guza's exit is a sign the show will follow in the footsteps of daytime's most recent cancelations, "All My Children" and "One Life to Live". Those rumors are getting quashed, but then, so too were the March 2011 rumbling that Guza was out and the early rumblings about "All My Children..."

Are you sure you want to delete this comment?