'Celebrity Wife Swap': Who's the stupidest?
Kendra Wilkinson, Kate Gosselin or maybe someone else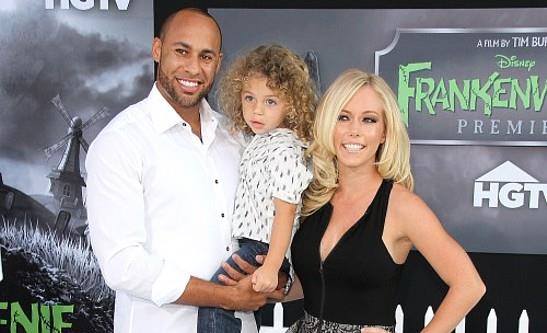 "I need to be stupid," Kendra Wilkinson  said no less than three times on the Season 2 premiere of "Celebrity Wife Swap" Tuesday night.

Bing: More about Kendra Wilkinson | Kate Gosselin


Is stupid really something she has to worry about not being? This is a woman who opens the episode by describing her marriage to former NFL player Hank Baskett as a "ying and yang relationship." (The word is "yin," Mrs. Einstein.) Later in the episode, Kendra describes an egg she washes as "out of a chicken's butt."


Nobody is robbing Kendra of any stupidity anytime soon.


But maybe former "Jon & Kate Plus Eight," "Kate Plus Eight" and "Dancing With the Stars" star Kate Gosselin is even stupider. After all, she leaves her eight children in the care of a stranger whom each one of them is more intelligent than. And, seriously, can't this woman go longer than a year without being on a reality show that exploits her children?


Oh wait, no. I know who's the stupidest.


At Kate's house, her best friend is on hand in case anything gets seriously out of hand (read: interesting) when Kendra -- who requires the help of a full-time nanny and her husband to raise one four-year-old -- attempts to care for the bratty brood "on her own."


Of course, an entire camera crew is on hand, too.


Plus: 'Dancing With the Stars' cast | Shows that are signing off this year | Fantasy 'Real Housewives' cast


And back at Kendra's, Hank warms Kate up with heaping glasses full of wine, home-cooked meals and relaxation lessons. Yet she supposedly spends a week in the house and they never have sex. She never even sleeps over. And yet the title of this show clearly contains the words "wife swap."


Hmm, is it possible this is just a series of scenes filmed by reality-show producers who decided everything that would happen beforehand?


The answer is you. I'm sorry but, if you were entertained by this nonsense, then you're the one who's the stupidest.


"Celebrity Wife Swap" airs Tuesdays at 8 p.m. ET/PT on ABC. 
Are you sure you want to delete this comment?