'Homeland' Season 3 scoop: Damian Lewis to return
Fans can relax now that Sergeant Brody's fate has been revealed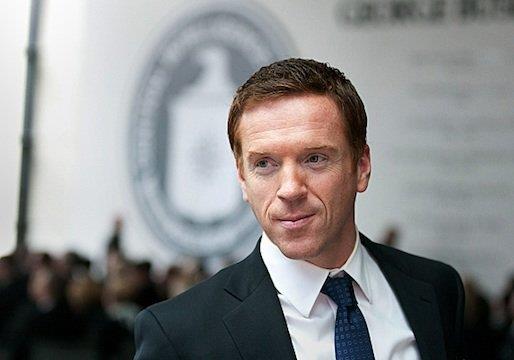 Today is a good day for "Homeland" fans. 
First, the Showtime hit took three Golden Globes trophies -- including best drama for the second year in a row -- and now, breaking news that the drama's centerpiece, Sergeant Nicholas Brody (and the star who won a best actor in a drama trophy last night for playing him, Damian Lewis) will be returning for the show's third season, according to a report by
TVLine.com
.
This is despite Lewis's long-running contract for the show, which guarantees him seven seasons. "It doesn't mean anything," Brit actor Lewis told Entertainment Weekly last year. "They can kill me whenever they want." 
But therein lies the key -- they haven't killed him at all. Yet. The fugitive Brody whisked away in the Season 2 finale, but that doesn't mean we've seen the last of him by a long shot. 
"He's alive, so of course he'll be back," the show's executive producer, Howard Gordon, told Entertainment Weekly this week. "One of the great challenges of the next [season] is how he'll be back. But there's no doubt he will be back."
Speculation about Lewis's return reached a boiling point last week when Showtime president David Nevins played coy about the issue, telling TCA reporters: "It's perfectly fair to ask, but how fun would it be if I gave you any of these spoilers?"
The fun, of course, lies in the unfolding of the show's ever-twisted plot, now that Claire Danes' Carrie has gone back to the CIA to attempt to clear her fugitive love's name.
"Homeland" will return to Showtime for its third season beginning Sunday, Sept. 29, at 9 p.m. ET/PT. 

It saddens me, to have read articles on Journalism in college being a dead end course. Apparently ANY illiterate Socialist Degenerate can be a Writer these days. the lack of PROPER grammer, The Inability to differentiate between similar words, but not being able to spell the right one for an article.
"Sergeant Nicholas Brody -- and the star who one a best actor in a drama trophy last night for playing him, Damian Lewis"
As stated in another comment on this article...:  "The word is WON, idiot!"  Thanks to Dwayne, for catching the mis-spelled word, and giving me faith that there are people out there that still know how to spell, write, and especially, Read.
Are you sure you want to delete this comment?