Sean Hayes wants to commit to comedy
'Will & Grace' alum would headline a sitcom with a few caveats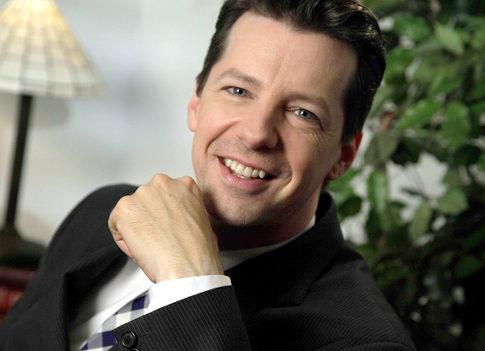 Sean Hayes is enjoying TV his way.
This includes producing hits such as NBC's "Grimm" and TV Land's "Hot in Cleveland" and guest starring on "Up All Night" and "Smash." But for many fans, Hayes, 42, will always be Jack McFarland, the flamboyant and fun sidekick from "Will & Grace."
Bing: More on 'Grimm' | 'Up All Night' | Sean Hayes | 'Will & Grace'
Because of this, Hayes, who is gay in real life, has made sure to never play a Jack-type character again.
"I'm famous for playing a gay character," Hayes recently told Emmy magazine. "But if I'm going to play one again, it's not going to be someone like Jack McFarland. Who isn't naive like Jack, but has opinions and is smart and educated."
Plus: TV's best scrooges | Holiday programming
Hayes said the role would have to have more depth than Jack had because gay characters have come a long way since his eight seasons on "Will & Grace." The comedy ended in 2006.
"At this point in time, if you're going to do a show about gay people, it should be the fifth most interesting thing about them, hands down," Hayes added. "If the comedy is all about them being gay, then you're off a little bit. It should be about their opinions and their conflicts and their personalities."
Hmm. Too bad the producers behind CBS' now-canceled sitcom, "Partners," didn't get Hayes' advice sooner.
"Up All Night" airs Thursdays at 8 p.m. ET/PT on NBC. "Grimm," Smash" and "Hot in Cleveland" will return with new episodes in 2013.
Are you sure you want to delete this comment?