Kathy Bates joins 'American Horror Story'
Oscar-winning actress to play Jessica Lange's nemesis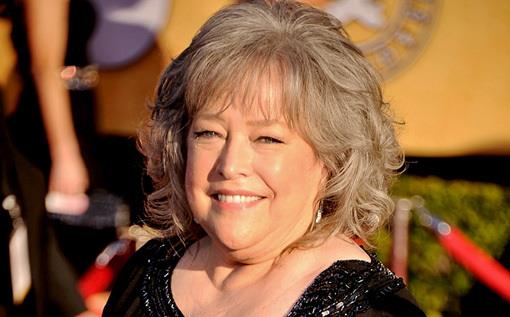 Season 3 of "American Horror Story" just got a lot more exciting.
Oscar and Emmy-winning actress Kathy Bates is joining the cast and will play Jessica Lange's enemy, TVLine reports. Bates and Lange's characters will start out as friends and the relationship will sour.
Bing: More on 'American Horror Story' | Kathy Bates | Jessica Lange
It's not yet known who Lange -- another Oscar and Emmy winner -- will play or what Season 3 is about, for that matter. Creator Ryan Murphy has only said the new season will revolve around Lange's character and the plot will be alien-free, historical in nature, include a romance and have a lighter tone.
Plus: Obituaries for shows ending in 2013 | 'Dancing with the Stars' Season 16 cast
Bates, who is best known for her Academy-Award winning turn in "Misery," is the only non-returning "American Horror Story" star to be added thus far. Earlier this year, it was announced  the new season would include "AHS" alums Sarah Paulson, Evan Peters, Taissa Farmiga, Lily Rabe and Frances Conroy.
"American Horror Story" Season 3 returns fall 2013.