'Heathers' Reboot: What's Next?
With Bravo rebooting 'Heathers,' here are three other cult classics worth reviving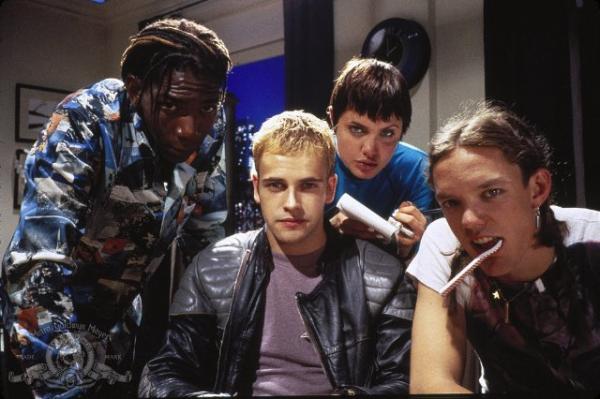 So BRAVO's decided to dig through the vault of Gen-X cult history for their first crack at scripted TV. And
the seminal "Heathers"
is hardly a bad choice, considering all the teen angst dramas it inspired in its wake. But it's not the only classic that might be worth revisiting. Herewith, a few more cult hits that deserve a dusting and polish. 
"Pump Up the Volume": Another Christian Slater classic, this 1990 hit centered on a crazy kid who's radio show inspired his fellow teens to challenge the status quo. Radio in 2012? Yeah, not quite. But maybe a vlog or podcast hero working out of his basement family's sprawling suburban McMansion basement? It could happen. Plus, it's the perfect adult-transition gig for the latest Disney kid hoping to pull a Shia.  
"Hackers": C'mon, don't tell me you don't still dream about being the next Crash Override. And then, of course, there was the youthful vibrance Angelina Jolie brought to her first flick, the 1995 frenzy that was "Hackers." With it's motley crew of computer geeks -- including Angelina's ex, "Elementary" star Jonny Lee Miller, as Crash -- and its then-cutting edge use of technology, "Hackers" was ahead of its time. And given the advances we've seen since, think about how sleek and sci-fied up a reboot could be, say in the hands of a JJ Abrams. They could even have Matthew Lillard's nutty "Cereal Killer" mentor the newbies. 
"The Craft": "The Secret Circle" barely survived a single season on the CW, but that's because the witches weren't nearly wicked enough. Let's go big and badass with an update on the 1996 hit "The Craft," starring Robin Tunney, Fairuza Balk and a young Neve Campbell. The key here is in casting the truly witchy one, a la Balk, who's off-kelter performance made a lasting impression. Wouldn't be fun to see, say, a Lindsay Lohan really go there?    
What Gen-X classic would you like to see revisited?