A 'Revenge' Perspective
Go inside the minds of the characters and enter to win an Infiniti box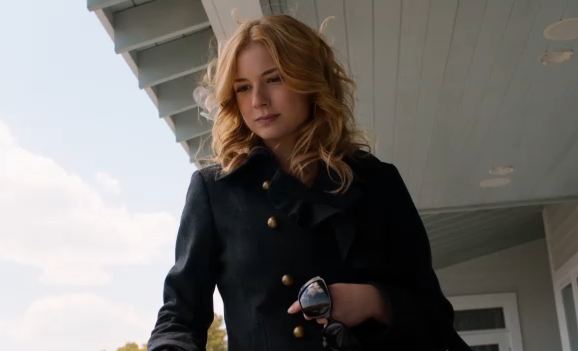 Ever wanted to get inside the heads of the characters on ABC's hit series "Revenge"? Well wait no more as ABC.com/Revenge has launched "Revenge Perspectives," a new web series that offers fans the unique opportunity to review season one through the eyes of their favorite characters.  The three-part video series features highlights and exclusive content narrated by three of the principal cast members: Emily (Emily VanCamp), Daniel (Josh Bowman) and Victoria (Madeleine Stowe).  Fans can catch up, get a refresher or just find out their favorite character's insight into the high points and low points of the season. 
Bing: More on 'Revenge' | More on Emily VanCamp
Perspective is everything.  Get inside the mind of Emily, Daniel and Victoria and see how each of their perspectives differed regarding key events from Season 1. Produced with footage from the show, Revenge Perspectives uses monologue voiceover from each character to provide viewers with a unique insight into the thoughts and actions of the major players from the groundbreaking first season. For additional information please visit: http://bit.ly/ABCRev​engePerspectivesFS.   
In addition, we are giving away a "Revenge" Infiniti box to one lucky fan. To enter, just email us at winthis@microsoft.co​m and tell us your perspective on Season 1.  We may even use your email for future content.

"Revenge" airs Sundays at 9 p.m. ET/PT on ABC.