Charlie Sheen's New Sitcom Snags a Butler
The FX comedy scores a controversial sidekick to go with its June premiere date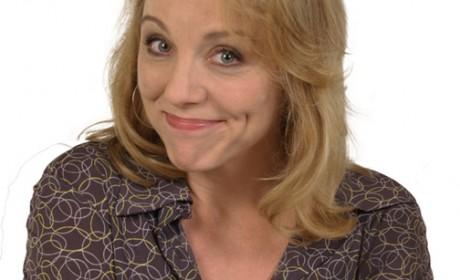 Looks like Charlie Sheen will be back on a small screen near you before you really even have a chance to miss him.
That's right, the troubled TV star's new show, an FX take on the hit 2003 film "Anger Management," scored a Thursday, June 28 premiere date, meaning the former "Two and A Half Men" star will be winning all summer.
And to amp up the controversy surrounding the show, the network, home to hits like "Justified" and "American Horror Story," as well as many, many repeats of "Two and A Half Men," has already cast one of Sheen's equally acerbic sidekicks -- the formerly MIA actress Brett Butler.
Butler, you'll recall, was quite the polarizing figure herself as the star of ABC's mid-90s comedy hit "Grace Under Fire," on which she played a divorced, recovering alcoholic mom. According to
a report by Deadline.com
, Butler, whose earlier show was also helmed by "Men" creator Chuck Lorre, will play a bartender named Brett.
And the actress, who has had substance abuse issues -- including a long-running addiction to painkillers -- of her own in the past, defended Sheen when during his media maelstrom last year. "I know this," she told TV Guide. "Charlie Sheen has huge talent." 
Now 12 years sober herself, Butler said last year that she was "starting to put a toe in the water again," acting-wise. "I think something will happen when the right person remembers me and knows that I'm available. [But] I'll always have to look people in the eye and tell them I'm okay."
Between Sheen and Butler, it looks like "Anger Management" producer Bruce Helford ("George Lopez," "Freddie") will have his hands full. But he clearly knows what he's getting into -- and it will pay off big-time, at least publicity-wise.
Charlie Sheen's "Anger Management" premieres Thursday, June 28, on FX.