Bryan Cranston to '30 Rock'?
Report: 'Breaking Bad' star will play Kenneth's stepdad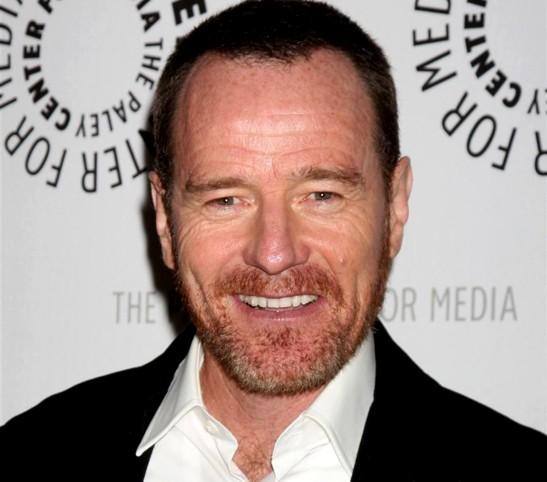 Bryan Cranston hopes once again to kill in the benevolent sense of the word. According to TV Guide, he'll play a father figure to Kenneth Parcell, Jack McBrayer's lovable hillbilly, on the upcoming seventh and final season of NBC's "30 Rock." In addition, star and executive producer Tina Fey told the magazine that Kenneth's mom will be played by veteran comedic actress Catherine O'Hara.

Bing: More about Bryan Cranston | '30 Rock'

Kenneth has mentioned Cranston's character, Ron, in several previous episodes -- usually referring to him as his mom's "friend." However,  the cheerful page-turned-janitor did once claim to know Tracy Morgan's Tracy Jordan character like "the back of [his] stepfather Ron's hand."

Plus: 'Breaking Bad' characters who might die | TV's most mind-bending shows
Cranston may be attempting TV's first reverse-typecasting U-turn. He found unpredictable success as a drug kingpin on "Breaking Bad" after playing a comedic dad on "Malcolm in the Middle." But now that the AMC drama is drawing to a close next year, he appears to be about-facing. The TV Guide story hints that Cranston and O'Hara may become "30 Rock" regulars by possibly trading their native Stone Mountain, Georgia for Manhattan.


Season 7 of "30 Rock" begins Thursday, Oct. 4, at 8 p.m. ET/PT on NBC.
Talented actor but I am so tired of hating him and his antics from Seinfeld through Malcolm and now Breaking Bad. All characters with less morals than a common criminal. Do we finally get to see him playing a upstanding guy or is this going to be another "geez man who raised you, Ma Barker?
Are you sure you want to delete this comment?