J.J. Abrams' 'Believe' gathering impressive cast
Sienna Guillory, Delroy Lindo, Jamie Chung and more join NBC pilot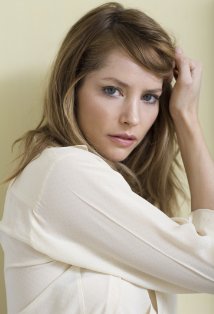 J.J. Abrams' new NBC pilot, "Believe," is gathering quite an impressive cast.
The drama will star actor Sienna Guillory ("Resident Evil"), Delroy Lindo ("The Chicago Code"), Jamie Chung ("Once Upon a Time") and Jake McLaughlin ("Savages"), THR reports.
Bing: More on 'Believe' | Sienna Guillory  | Delroy Lindo | Jamie Chung | Jake McLaughlin
The sci-fi drama is about a girl named Bo (newbie actress Johnny Sequoyah), who has powers that will take seven years to fully develop. McLaughlin co-stars as the guardian who must protect Bo from those who intend to harm her. 
Plus: 'Dancing With the Stars' cast | Shows that are signing off this year | Fantasy 'Real Housewives' cast
Lindo and Chung play characters who help McLaughlin and Guillory will co-star as an assassin. No word yet on if she'll be using her killer skills for good or evil.
Alfonso Cuaron ("Children of Men" and "Harry Potter and the Prisoner of Azkaban") and Mark Friedman ("The Forgotten") will write and produce the pilot with Abrams.