Obama-Masked Killers on 'True Blood'
A response to W-head-on-a-stick in 'Game of Thrones'?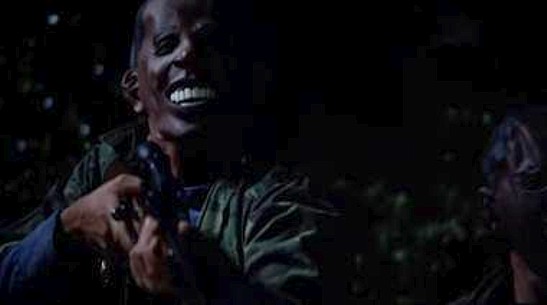 Does HBO have an equal time rule regarding President-bashing?

On Sunday's "True Blood," Sam Merlotte (Sam Trammell), Luna Garza (Janina Gavankar) and her daughter-turned-were​wolf, Emma (Chloe Noelle), were shot at by thugs wearing masks of President Barack Obama.

Bing: More about 'True Blood' | 'Game of Thrones'
This comes less than a month after it was revealed that, in a Season 1 episode of "Game of Thrones," a likeness of former President George W. Bush appeared as one of several decapitated heads on spikes. (The head was shown, accompanied by commentary, on a first-season DVD box set. HBO apologized for the bad taste of the show's producers, discontinued the box set and digitally altered the head for future airings.)
Also: The brows of summer | Also: Summer TV report card
The Obama masks weren't nearly as offensive. However, the timing of the scene has stirred Internet speculation from those who consider it strange.


"It's a complete and utter coincidence and one show has nothing to do with the other," an HBO spokesperson told Deadline.


"True Blood" airs Sundays at 9 p.m. ET/PT on HBO.