Eddie Murphy Pitches 'Beverly Hills Cop' TV Series
Actor teams with Shawn Ryan and would occasionally appear, lead role not yet cast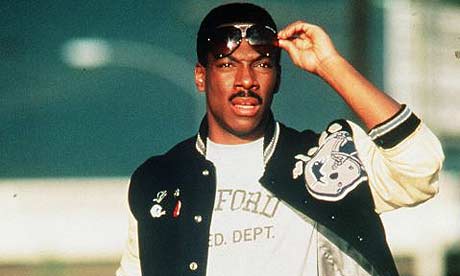 Eddie Murphy became a star thanks to a little movie called "Beverly Hills Cop" nearly three decades ago. And if the 51-year-old comedic actor has his druthers, a TV reboot of the flick could make another young up-and-comer a household name too.
Vulture reports Murphy, TV producer Shawn Ryan of "The Shield" fame, and Sony Pictures Television have partnered up and are shopping around the idea of "Beverly Hills Cop" the TV show to different broadcast networks this week.
Bing: More on 'Beverly Hills Cop' | Eddie Murphy | Shawn Ryan
"None of the movie scripts were right," Murphy told Rolling Stone  last year, regarding "Beverly Hills Cop" the TV series versus the movie sequel. "It was trying to force the premise. If you have to force something, you shouldn't be doing it. It was always a rehash of the old thing. It was always wrong."
As a part of the pitch, Murphy will executive produce the show and appear from time to time as Detroit Police Chief Axel Foley. But the show will be built around Foley's son, who goes to Beverly Hills to make a name for himself away from his dad's larger-than-life shadow. The TV spin-off/reboot is also being billed as an-hour long procedural with strong comedic undertones. No word yet on who Murphy, Ryan and Sony have in mind to play Foley's son.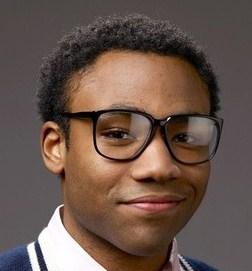 Ever since the Vulture story posted, some folks have been throwing around Donald Glover's name.
Plus: Fall TV's fresh new faces
As Glover, 28, has proven on NBC's beloved junior-college comedy "Community" for three seasons, he's definitely funny enough to play the role as Foley's son and headline a show.
But Glover, who started out as a stand-up comedian and a writer for "30 Rock," isn't the only guy who could work in the role.
Also: Fall TV's familiar faces | Fall TV premiere dates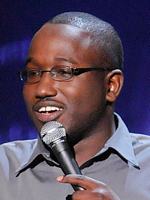 If Murphy and the gang aren't afraid to go with a lesser-known actor/comedian, Hannibal Buress could be a good fit too.
Like Glover, Buress, 29, has written for "30 Rock" and he was also a scribe for "Saturday Night Live." Both would be convincing as fish- out-of-water types in Beverly Hills.
Hmm. Maybe there could be some kind of "Neutron Dance"-off for the part. Cue the music.