Get ready for Hugh Laurie in pirate garb
'House' star set for TV return in a swashbuckling NBC drama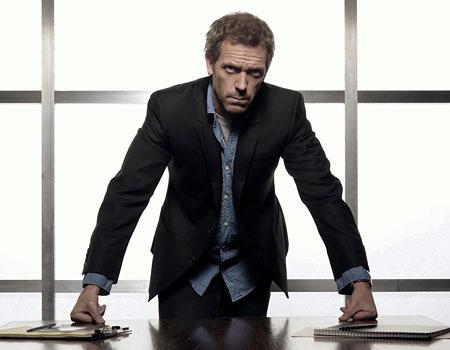 His long-running FOX hit "House, M.D." just wrapped in May, but Hugh Laurie is heading back to the small screen,
despite claims
last year that he wouldn't do TV again. 
Bing:
More on Hugh Laurie
|
"Blackbeard"
The Brit Golden Globe winner and Emmy nominee is close to inking a deal to star in NBC's swashbuckling pilot for "Blackbeard," an action-packed pirate drama. He'd play the title role of Edward Teach, AKA Blackbeard, maintaining his crisp Brit accent to inhabit the old English pirate. 
The series comes from "Luther" creator Neil Cross, who will produce with film execs Walter Parkes and Laurie MacDonald ("Gladiator," "The Kite Runner"). Cross wrote the script, which he'll exec-produce with Parkes/MacDonald Productions and Universal TV, which also produced Laurie's eight-season hit "House." 
The NBC deal is for a 10-episode period action drama set in 1715 on the Bahamian island of New Providence, where Blackbeard ruled a nation of crooks and criminals. 
Are you sure you want to delete this comment?