TV Birthday of the Day: Omarosa Manigault
Villainous 'Apprentice' all-star gets one year closer to the big 4-0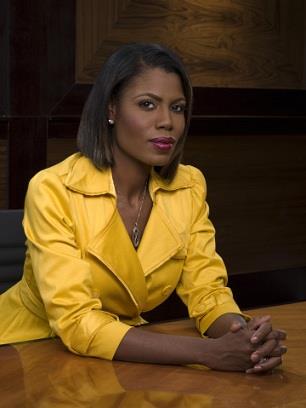 There's only one day in the calendar year more special than our own birthday. No, not Bastille Day, although that's certainly of note for the Franco-American population. Rather, it's when a celebrity revels in the anniversary of their arrival on earth. Because they are holy beings of light, and we are mere obstructions to their equally magnanimous shadows.
Bing: 
Omarosa Manigault
 | 
"The Apprentice"
With that in mind, we'd like to ignore all other international news of import, not to mention our personal responsibilities, and blow out
three-and-a-quarter-​dozen
candles in recognition of a reality pioneer and terrifying business woman. So without further, "You're fired! No, you're re-hired, and now you're a celebrity!" today's TV birthday of the day honors belong to:
Omarosa Manigault
Birth Date: February 15, 1974
Age: 39
Also Known For:
Once consulting
Al Gore
, acknowledging having undergone breast augmentation, being mean and generally demonstrating an early understanding of how to manipulate fellow reality competitors, probably on account of her background in politics and all.
Fun, Final Fact About Omarosa:
She's originally from Youngstown, Ohio, also the native city of "Modern Family" patriarch
Ed O'Neill
 and "Groove is in the Heart"
Dee-Lite
nightclub queen
Lady Miss Kier
, an oddball trio that might single-handedly debunk the unifying theories of astrology.