'Dallas' Reboot Should Inspire More Remakes
In a perfect TV world, 'Dynasty' and other prime-time soaps would be remade, too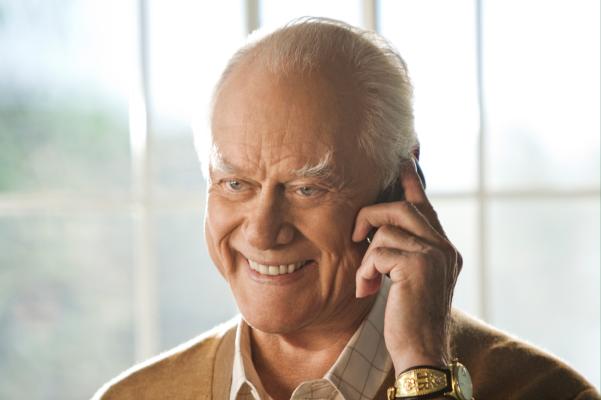 There is something inherently satisfying about seeing Larry Hagman on TV again. When the 80-year-old actor and his Grinch-y eyebrows returned as J.R. Ewing on TNT's revamped version of "Dallas" last week, it felt like somebody had turned on a light that hadn't burned since the once-popular series came to an end in 1991.
Bing: More on Larry Hagman | More on "Dallas"
TV needs villains like him, and there's only so much Simon Cowell can do. Nearly seven million people must be in agreement with me because they all tuned in to see J.R.'s triumphant comeback when the new "Dallas" debuted last week. Will those same people keep tuning in? Will the audience grow with every installment?
Only time will tell. But if it is a success that keeps grabbing viewers, perhaps TNT could reboot a few other nighttime soaps of yore.
Plus: Prime-time soaps: Then and now | Also: Summer reality TV | Here comes the pride
A refashioned and modernized "Dynasty" (1981-89) could be fun. The show is available on DVD (CBS DVD/Paramount) and the sixth season hits stores July 3. And wouldn't it be great to see Joan Collins, 79, wreaking havoc again as Alexis Morell Carrington Dexter Rowan Colby? (Yes, she married that many times.)
There's also "Falcon Crest" (1981-90). Jane Wyman, who played Angela Channing, did so with devilish glee but has since passed on. But hey, what about Lorenzo Lamas? He certainly could use the work.   
The sad truth is "Dynasty" and "Falcon Crest" will probably never be remade. But it's fun to dream.
"Dallas" airs Wednesdays at 9 p.m. ET/PT on TNT.