ABC's 'The Revolution' Understands Soap Fan Fury
Plus, the talker's premiere week preview
In spite of news that a few
"One Life to Live" faves will live on in Port Charles
, many soap fans are still standing strong in the promise to boycott "The Revolution" when it premieres on ABC Monday, Jan. 16. Co-host Ty Pennington and executive producer J.D. Roth ("The Biggest Looser") get it, completely. But they also hope to convince fans to reconsider. Here are the messages they sent to fans through MSN TV, as well as a sneak peek of the show.
Bing:
Watch more clips and previews of "The Revolution"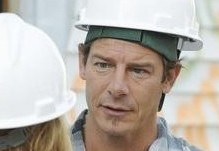 "So many of my friends are huge fans and they're like, 'Dude, you've got to be kidding me?'" Pennington admitted to MSN TV. "I know it's hard to believe it's happening, but that's out of our hands. That's not our decision. All I can say is, 'We're not replacing anything. We're offering something different.'
"We're all going through a change because of it," he added, referencing the cancellation of "Extreme Makeover: Home Edition." "'Extreme' is a huge loss for me. It's hard to believe the word 'over.' Please understand that I know what that feels like, but I'm hoping I can take the experiences from that and truly, in an honest way, be able to help other people go through a positive change in their lives. Not only the story you're seeing on the TV, but also the one at home. That's what inspires me the most. People can start making changes in their own life because of what they're seeing on our show. That's huge."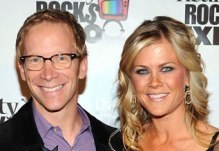 Roth, who has a few daytime insiders to answer to, also understands the fan fury. "If someone took something from me that was that near and dear, I'd be upset too," he said. "My mom's a soap fan. My mother-in-law watched the same soap for 30-some years. Martha Byrne (ex-Lily, "As the World Turns") is a close friend. Alison Sweeney (Sami, "Days of our Lives"; "Biggest Loser") is a great friend. Our kids play together. So I have a great respect for the genre and I understand. Nobody likes change. I don't like when someone changes an item on a menu that I like, let alone a show that's been on for 40 years. I understand and I respect the opinion -- and I hope that they'll give us a chance, because if they do, they'll find they'll enjoy the show more than they thought."
"The Revolution" Premiere Preview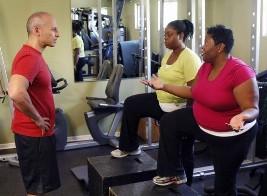 MSN TV already gave a rundown on what each member of
"The Revolution" dream team
brings to the show, not to mention the new ABC talker's
regular segments
. Here's what co-hosts Pennington, Tim Gunn, Harley Pasternak, Dr. Jennifer Ashton and Dr. Tiffanie Davis Henry have on the schedule for premiere week.
The show's first featured "hero" is actually a twofer. Over the week of Jan. 16 - Jan. 20, "The Revolution" will focus on the five month transformation of The Harris sisters from Long Beach, California. Cherrell and Jamilla take on their lifelong weight issues and co-dependence in their revolution, challenging themselves to create a healthier home environment and discover their individual voices.
Monday:
Tim's first "Timtervention" is a viewer makeover. The Harris sisters are introduced and revealed one month into their transformations.
Tuesday:
Tips to look and feel 10 lbs. lighter. Harley navigates the pitfalls of salad bars. Dr. Jen and Dr. Tiffanie tackle bloating and emotional eating in their first "Dr. Talk" segment. A Harris sisters update.
Wednesday:
The co-hosts focus on breasts in "One Part Three Ways," lending their individual expertise on everything from finding the perfect bra to taking care of your breasts at every age. Ty shares his own personal revolution as he puts down roots in NYC. An update on the Harris sisters, with important tips to achieve your own revolution.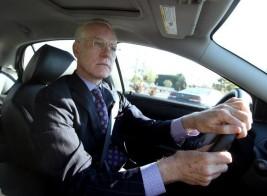 Thursday:
It's time to break a sweat with the co-hosts as they all take to the treadmill - what will Tim wear to work out? Personal finance expert Michelle reveals how to "Sweat Your Debt." The Harris sisters take the most difficult step in their journey.
Friday:
Tim learns to drive. Carla Hall from "The Chew" stops by to share southern recipes. The Harris sisters are revealed at the end of their five month journey.
"The Revolution" premieres Monday, Jan. 16, at 2 p.m. ET/PT on ABC.