Jimmy Fallon Makes an Impression
Recently leaked full 'Saturday Night Live' audition tape skewers Rock, Sandler, more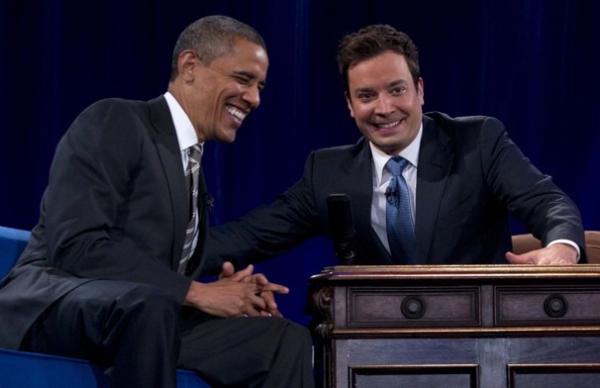 These days, Jimmy Fallon is busy slow-jamming the news with President Obama on his after-hours talk show, "Late Night With Jimmy Fallon."

But back in the day, he was just a kid from the sticks in upstate New York, trying to make people laugh with his spot-on impressions. That is, until one fateful audition for the folks at "Saturday Night Live," who asked him to join the stable of comedians on the long-running sketch show in 1998.
Fallon's six-year stint on the show -- which has launched the career of comedy biggies like Billy Crystal, Jim Belushi, Bill Murray, Chris Rock and Adam Sandler -- propelled him to TV and movie stardom with comedies like "Fever Pitch" before he landed in the "Late Night" hot seat three years ago.    
In this understated eight-minute audition video, recently leaked to the web, Fallon casually skewers a few of the "SNL" players that came before him, as well as celebs like Jerry Seinfeld, Bill Cosby, John Travolta and John Lennon. He also demonstrates his (considerable) musical talents (especially in his take on Alanis Morrissette's "Uninvited") and shows off the every guy chops that made him such a staple on segments like "Weekend Update." 
"Late Night With Jimmy Fallon" airs weeknights at 12:35 a.m. ET/PT on NBC.
Are you sure you want to delete this comment?