Joey McIntyre Boston-bound -- on TV
The NKOTB singer is set to star on CBS's Beantown comedy 'The McCarthys'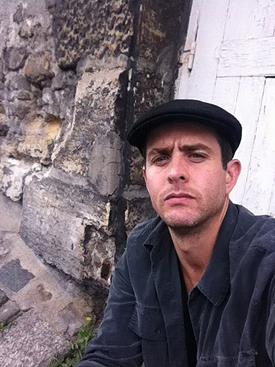 Looks like CBS is the place to be if you're a New Kid looking for a new show.
The network is already home to NKOTB heartthrob
Donnie Wahlberg
, who is currently starring on the cop drama "Blue Bloods," now in its third season. 
But they're adding another former teen idol to their fall line up, locking in Wahlberg's NKOTB bandmate, Joey McIntyre, on another Boston-based show, the upcoming Beantown single-camera comedy "The McCarthys," about a sports-obsessed Irish-Catholic clan. McIntyre will play the family's lone short guy, who gets a lot of flack for being under-height. Given his 5'10" stature (according to reports), that may be a bit of a stretch for most Americans -- since average height for men, according to the National Center for Health Statistics, is 5'9"-ish -- but hey, who's checking?
Also cast are Jessica Chaffin ("United States of Tara," "90210"), Jacki Weaver ("Homicide"), and and Jake Lacy ("The Office"), who will play the family's gay son, looking of a bit of space, which is apparently sacrilege amongst Boston Irish-Catholic clans.  
This isn't the first TV stint for McIntyre -- currently on the road with his band and the boy bands Boyz II Men and 98 Degrees for the Package tour. He previously starred as a series regular on David E. Kelley's school dramedy "Boston Public."

Jeez.  Hollywood continues to show us "how it really AIN'T" in the real world.  Why don't they do a show about a manhattan family of jews with a gay son or daughter? For one,  because jews control over 70% of all TV stations, networks, movie-making companies, etc.... Secondly, when have you ever seen a movie, tv show episode, soap opera, talk show,  etc.... where jews do anything wrong or have their characters portrayed in a negative way?  The answer is about 1 out of every 1 million or so.  How about a sitcom about Jonathan Pollard?  Or a movie?  How about a movie about the "USS Liberty?"  Yeah right.
Are you sure you want to delete this comment?