New USA Medical Sitcom Finds Its Leads
Kyle Howard and Joel David Moore to star in 'Paging Dr. Freed'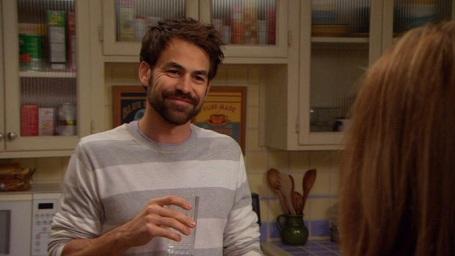 Lest you thought otherwise, Kyle Howard is more than just a pretty face once attached romantically to

Lauren Conrad

. He was also previously a fixture on TBS'

"My Boys,"

and has popped up of late in USA's

"Royal Pains."

 Apparently, the latter network welcomed Howard's character, because

Deadline

is reporting that he's one of two leads in their upcoming comedy, "Paging Dr. Freed."




Bing: More on "Paging Dr. Freed"

 |

Kyle Howard

 |

Joel David Moore




"Dr. Freed" centers on two brothers who both happen to be gynecologists and wind up inheriting their father's practice, in addition to the burden of caring for their piece-of-work mother. Howard's clinical sibling will be portrayed by Joel David Moore, the lanky big- and small-screen vet best known for time on

"Bones"

and, depending on your taste, in films ranging from

"Avatar"

to the infamous

"Grandma's Boy."

 

 

If the premise sounds creepily like

"Dead Ringers"

played for domestic giggles, that's probably because that's exactly how it reads. We'll be sure to further distinguish the two as more details on "Dr. Freed" emerge.