Lauren Cohan Becomes 'Walking Dead' Regular
Farmer's daughter Maggie gets Season 3 promotion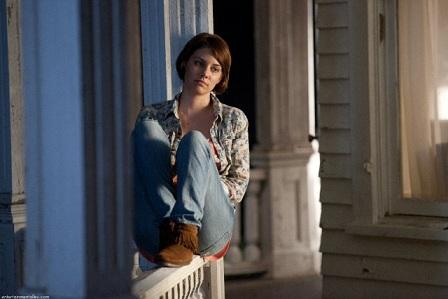 To paraphrase music's own undying legend,

Bob Dylan

, it's pretty clear that Rick and his fellow "The Walking Dead" survivors ain't gonna work on Maggie's farm no more. But Maggie herself will still come along for the ride.

TV Line

reports that Lauren Cohan, who played the proverbial crop-harvester's kin and Glenn's emergent love interest, has been bumped up to fully credited series regular for Season 3. 




Bing: More on "The Walking Dead"

 |

Lauren Cohan




TV Line also confirms that the new slate of 16 episodes, which premiere this fall, will once again be divided into separate eight-week chunks, à la AMC's other grim drama,

"Breaking Bad." 




There's no further scoop on how Maggie's character, or her relationship with Glenn, will develop, but with Shane in zombie heaven and Rick and Lori on the outs, this show is in desperate need of some new romantic blood. 




Season 3 of "The Walking Dead" premieres this fall on AMC.