CBS Renews 'The Talk' for Another Year in Daytime
Three's a charm, but will there be another shakeup come September?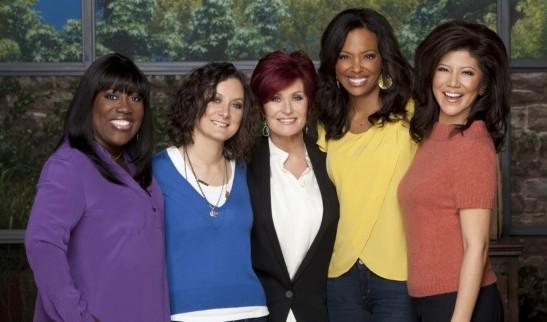 CBS's "The Talk" has been renewed for the 2012-2013 TV season. The daytime talker will return for its third year in September, and it sounds there won't be any casting shakeups, this time. Julie Chen, Sara Gilbert, Sharon Osbourne, Sheryl Underwood and Aisha Tyler should be back as co-hosts, assuming all goes as planned.
Bing:
Watch clips and episodes of "The Talk"
"We are thrilled with the evolution and growth of 'The Talk,'" said Nina Tassler, President of CBS Entertainment. "The show has high energy, spirited conversation, relevant topics, and the audience is responding."
"The Talk" returned last September amid a very public and controversial reshuffle, with original hosts Holly Robinson Peete and Leah Remini not invited back. Ultimately, Sheryl Underwood and Aisha Tyler sat down at the table in their places. A few months back, Osbourne, Gilbert and Chen
told Howard Stern
that Peete and Remini didn't make the cut  because of "weird" chemistry and the fact that they lacked their own "brands." That doesn't seem to be a concern at this point.
"We're proud that 'The Talk' has already established great brand identity in only its second season," said David Stapf, President, CBS Television Studios. "Much of the success can be attributed to our hosts' chemistry and the work of our producers, whose selection of topics and guests are clearly resonating with viewers." 
While "The Talk" still isn't at the top of the daytime food chain, its ratings continue to climb. It's averaging 2.16 million viewers in its second season, and during the week ending Jan. 27, "The Talk" delivered its largest audience ever with 2.45 million viewers, while matching its best in women 18-49. 
"The Talk" airs weekdays on CBS.

I have had it with this show!!!!  One day it's all we shouldn't bully, we shouldn't demean people, we should just accept people as they are and the next it's MASSIVE trash talk about the poor pilot who had a breakdown,  MASSIVE trash talk about the Trayvon Martin case, trash talk about the athlete with a "unibrow" and more.  If I made fun of someones eyes, someones itty bitty breasts,  someones dental gums, someones hair color, someones light colored skin...they would be the first to cry foul. Yet for them it's okay but for others it's wrong?  NEVER watching again! 

I watch the first season of "The Talk" and I really liked it. But when they desided to reshuffle it as they call it. I do not watch it anymore. When Leah Remini and Holly Robinson was on I loved watching because it was funny and high energy. You had it right the first time. Now it is boring it put me to sleep 5 minutes in to the show and I'm ready to turn the channel because I'm bored.

Recently caught this show and was expecting another "The View". I was pleasantly surprised wit the show. It was interesting, informative but the most important thing is that the ladies of "The Talk" are respectful of each other. They listened to each other and didn't talk over each other. REFRESHING! I will watch it again.
Are you sure you want to delete this comment?