Blair Underwood walks on the 'Ironside'
NBC bringing back iconic detective series with new leading man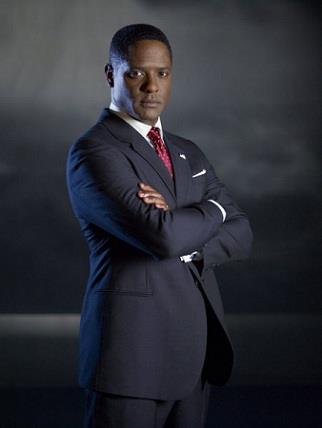 In an age when most TV cops solve crimes with a quirky blend of humor and mild psychological disorder, it'll be nice for one lawman to invoke the days when small-screen 5.0 were simply tough as nails. Rather than manifest a new prototype from scratch, NBC has reached back into its late '60s/early '70s film canisters and rebooted a 20th century classic.
Several sources, including
TV Line
and
Entertainment Weekly
, have reported that the Peacock Network will be shooting a new "Ironside" pilot starring recent
"Event"
lead Blair Underwood as the titular, paralyzed detective.
Early NBC descriptions of the project have boasted that Ironside 2.0 will be "a tough, sexy but acerbic police detective." That profile differs just a tad from original star Raymond Burr's, which suggests more of a
Lon Chaney Jr.
-with-a-badge vibe.  
In any event, there's at least one
"Sopranos"
writer and an
"Office"
producer on board behind the scenes, so there's sure to be all manner of witty escapades creating a thorn in Underwood's prickly "Ironside."