The Hannah Horvath guide to morality
Seven lessons one writer has learned from 'Girls'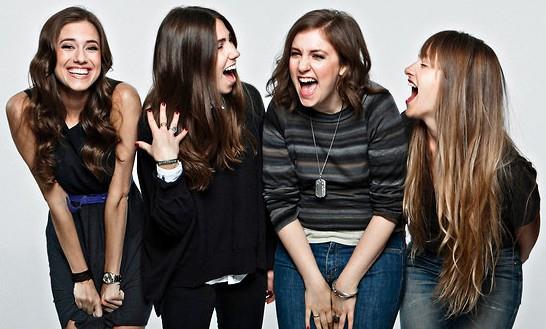 In my early twenties, I was a writer living with friends in New York City. However, there were many important lessons that this experience failed to teach me about life. Or maybe I just wasn't paying close enough attention.
Bing: 'Girls' | More about Lena Dunham
Either way, I'm grateful to now be able to watch HBO's "Girls" and discover the key points I missed. Here are some of the most important:
1. Women like guys who don't call them for long periods of time and ignore their texts, then act like nothing happened and demand sex while insulting them. They also like it when guys urinate on them in the shower and laugh. Women like guys like Adam (Adam Driver).
2. Women hate guys who are sensitive. They think of them as needy and desperate and view dating them as "stuck in a prison of his kindness." They refer to such men as having female private parts. Women hate guys like Charlie (Christopher Abbott).
3. People read because they want to be saved, and good writing can actually save them. Now do you finally understand the tremendous weight that Hannah (Lena Dunham) is shouldering? Good. Furthermore, a writer's responsibility as savior justifies any action -- including asking a recovering drug addict (Jon Glaser) to score you drugs for this Internet article you're writing about your first cocaine binge.
4. Parents are well-meaning but consistently mistaken creatures who deserve to be mooched off of for $1,100 a month as long as you're doing something noble such as saving your generation. And they should count their blessings that you're not a recovering drug addict like the guy you asked to score coke for you.
5. Even if your parents derail the money train, you can live in New York City on a coffee-shop job that pays about $600/month -- plus afford to kick out each and every roommate who annoys you. You can also afford and to buy coke for a website article that pays $200 upon publication.
6. At worst, sexual harassment in the workplace is a creepy turn-off. At best, it is the key to an awesome job that pays well for showing up late. Plus, sexual harassment allows you to propose sex with your harasser (Richard Masur) with impunity, for your memoir. And, if he refuses, you can threaten to smack him with a lawsuit. The most important thing to remember is that that sexual harassment is not a crime.
7. The more self-absorbed you are, the more friends you will have and the more sympathy and patience they will have for you and your problems.
More: Love lessons from 'The Bachelor' | 'Survivor': Where are they now? | TV's top dogs
Thanks for making it to the end of my list. Since I megaphoned my sarcasm, I'm guessing that you picked up a sense of my disagreement with the things I enumerated.


But here's a more difficult question: Do you get that "Girls" is just as satirical? Do you understand that Lena Dunham isn't really Hannah Horvath, but a phenomenal writer with a powerful gift for observation, who employs her characters to criticize how short some members of her generation fall on certain key beliefs?
"Girls" airs Sundays at 9 p.m. ET/PT on HBO.
Are you sure you want to delete this comment?