'All My Children,' 'One Life to Live' reboots on track
Vincent Irizarry, Lindsay Hartley and show runners on board for online series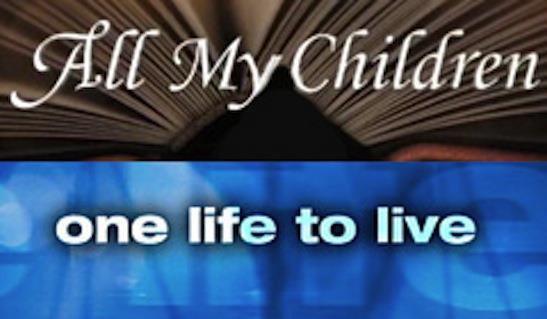 The possibility of seeing "All My Children" and "One Live to Live" come back from the dead on the Internet seemed all but lost, but now, things are shaping up for ABC's canceled soaps. With Vincent Irizarry (David), Lindsay Hartley (Cara) and a new executive producer on boards, buzz has it that "All My Children" may even begin production as soon as February, 2013. "One Life to Live" has tapped a showrunner, as well, but seems to be running a bit behind.
Bing: More about 'All My Children' | 'One Life to Live'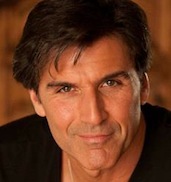 "Happy to share that I just signed on with Prospect Park for the 'All My Children' reboot!" Vincent Irizarry posted on Facebook Friday, Dec. 28. "Excited to bring dastardly Dr. David back to life, as he did for so many others, and to see my dear friends in Pine Valley once again. A great, big thank you to all the fans for your tenacity in keeping the hope alive. You're awesome!!! Let's all keep our fingers crossed together that it becomes a reality."
Former costar Lindsay Hartley (Cara) has also signed on, according to Soap Opera Digest. When a fan asked Hartley how she felt about the rumors about the shows and their new studios in Connecticut, she didn't confirm anything, but did show her support.  
"Ummm..Yippee!! I fully support @prospectpk #AMC #OLTL," Hartley tweeted Dec. 23.
Digest also reports "All My Children" has "reached out to three other big name Pine Valley stars and has its sights on some OLTL biggies, too."
Susan Lucci may have been one of those big names, according to Showbiz411, but as fans know, La Lucci has a lot on her plate already. She hosts Investigation Discovery's "Deadly Affairs," which got a pick up for a second season, and is connected to Marc Cherry's upcoming Lifetime primetime soap, "Devious Maids."
Higher up the chain, both shows have also tapped showrunners, according to Daytime Confidential. 
Ginger Smith, who worked her way up to a producer credit during her 20 years with "All My Children," will executive producer that reboot.
Jennifer Pepperman, who boasts director and coordinating producer stints on shows like "One Life to Live," "Guiding Light" and "As The World Turns," will serve as executive producer at "One Life to Live."
All this comes has come together because Prospect Park was finally able to reach agreement with the DGA and SAG-AFTRA and thus start handing out contracts. The future home of the shows, theonlinenetwork.com​, is now taking membership requests.
While all of this is good news for fans of the canceled soaps, it could mean trouble for "General Hospital." "One Life to Live" transplants Roger Howarth, Kristen Alderson and Michael Easton are not locked into Prospect Park, but their characters Todd Manning, Starr Manning, and John McBain are. That means the Prospect Park has the right to take back the characters or simply demand "General Hospital" stop using them. It would seem a bad call, considering the politics of soaps. Soap opera fans can be a volatile group, but those three characters were major Llanview players. 
Stay tuned. 
Are you sure you want to delete this comment?