'Downton Abbey' Season 3 Spoilers: Death in the Family
'Masterpiece' producer spills on cast casualties and clash of the matriarchs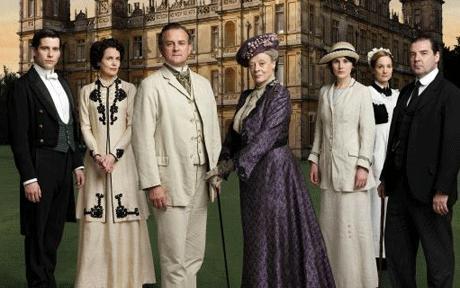 It's hard to imagine that any current drama set in the early 20th century would usurp the viewer buzz and critical adulation of HBO's

"Boardwalk Empire."

 But, alas, with all its family scandal and stately English flourishes, "Downton Abbey" has done the impossible and restored PBS' "Masterpiece" series as popular viewing. 




It'll be another several months before Season 3 hits the air, but the show's producers have barely contained their itch to reveal cast additions, and now, eminent character deaths.




Bing: More on "Downton Abbey"

 |

Shirley MacLaine

 |

"Masterpiece"




Orlando Sentinel

got some exclusive tidbits from "Masterpiece" Executive Producer Rebecca Eaton, who got viewers' anticipation in a frenzy when she teased,  "Somebody will be born, and somebody will die, somebody pretty key in the cast, unfortunately not going to make it. It's the 1920s now." Because, apparently, everyone dies in the 1920s. 




Eaton also shares that newest cast addition Shirley MacLaine, who's playing Lady Cora's (

Elizabeth McGovern

) wealthy mother, is "ditsy as ever," and that her on-screen counterpart,

Maggie Smith

, has been "barely restraining her sneer in having to deal with this American." Oh, actors.




Season 3 of "Downton Abbey" premieres in January 2013 on PBS.