'Last Man Standing' Recasts
Three new actors to play same roles on Tim Allen sitcom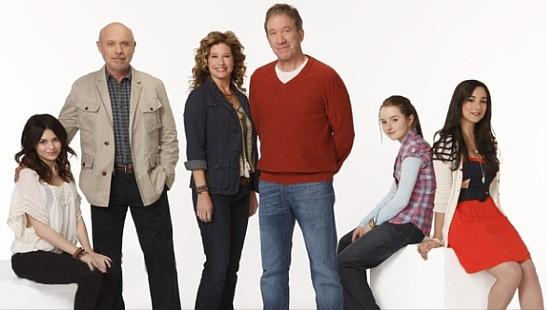 It's re-tool time. Different men and women will be standing when Tim Allen's latest ABC sitcom, "Last Man Standing," returns this fall.
Bing: More about Tim Allen | 'Last Man Standing'

According to EW, the eldest daughter of Allen's Mike Baxter will be played by Amanda Fuller ("Grey's Anatomy") instead of Alexandra Krosney; newcomer Flynn Morrison will play a 5-year-old version of Boyd, replacing toddler twins Luke and Evan Kruntchev; and a replacement is currently being sought for pop star Nick Jonas as Boyd's dad, Ryan.

"Last Man Standing" stars Allen as an old-school marketing executive surrounded, and dominated, by women.
The last character to be recast in a major TV series was Jason Segel's boss on "How I Met Your Mother" this season. (Martin Short stepped in for Dave Foley, who had a scheduling conflict.) The most famous examples were Dick Sargent's replacement of Dick York as Darrin on "Bewitched" and Lecy Goranson and Sarah Chalke alternating as Becky Conner on "Roseanne."

Plus: The fate of your favorite shows | 2012 Primetime Emmy nominees

But recasting three roles at once is unheard of in television -- at least after an entire season has already aired.

"Last Man Standing" plummeted from a strong 3.5 rating in the 18 to 49 demo when it debuted, to a weak 1.5 in May.

Along with the cast, the show will also switch nights --  from Tuesdays to Fridays.
Season 2 of "Last Man Standing" premieres Friday, Nov. 2, at 8 p.m. ET/PT on ABC.