One to Watch: 'Jane by Design' Summer Premiere
The best teen dramedy you're not watching returns with all new episodes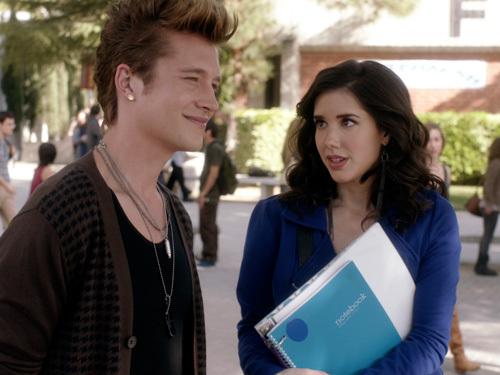 Of course, you're all geared up for the "Pretty Little Liars" summer premiere -- as well you should be.

But after you've watched the fearful foursome learn that their long-running battle with "Gossip Girl" from the grave stalker A is far from over, stay tuned for more. Because the best teen dramedy you're not watching premieres its summer season on ABC Family right after "PLL." 
It's "Jane by Design," a fun, fashion-forward take on "The Devil Wears Prada" mashed up with that old Christina Applegate classic "Don't Tell Mom the Baby-sitter's Dead," plus a good dash of old school John Hughes romance. 
Also: Summer reality TV fare | Summer TV guide for parents
And the show's creator, April Blair, really knows how to work a cliffhanger. In December, when the show last wrapped, feisty high school junior Jane (Erica Dasher) had not one but three suitors chasing her down. One was her BFF-turned-perhaps-s​omething-more Billy, a bad boy with an irresistible grin. The second was high school jock Nick. And the third was dapper Jeremy, her pseudo-boss at the style firm Donovan Decker -- who doesn't even know she's only in high school. 
So what can we expect from tonight's premiere? For one thing, Jane's still torn between men -- specifically Jeremy and Billy. But that's far from the only drama she's dealing with. Her long-lost mom returns -- with Teri Hatcher guest-starring -- sending Jane into a tailspin. Plus, there's the possibility of a promotion at Donovan Decker, where they still don't know that she's not even legal.  
Can't wait? You can check out the first five minutes below -- then check out the premiere at 9 p.m. on ABC Family.
"Jane by Design" premieres Tuesday, June 5, at 9 p.m. ET/PT on ABC Family, right after "Pretty Little Liars."