Johnny Depp Lends Scissorhands to 'Family Guy'
Multiple Oscar nominee resurrects classic character for FOX cameo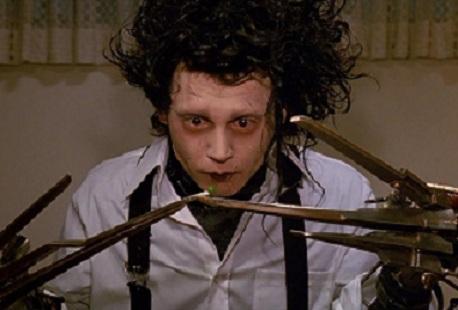 Turns out

"The Simpsons"

 isn't TV's only animated comedy capable of luring A-list guest stars.

Entertainment Weekly

is reporting that Jack Sparrow himself, Johnny Depp, dropped by the "Family Guy" studios and voiced a brief cameo for an upcoming episode. Except for this occasion, the three-time Oscar nominee reprised one of his most iconic pre-

Pirates

roles, none other than blade-fingered outcast Edward Scissorhands. 




Bing: More on "Family Guy"

 |

Johnny Depp




Apparently, Depp regularly tunes into "Family Guy" with his kids, presumably from whatever private island they inhabit while surfing through a customized cable guide via gold-plated remotes.

 

 

Executive Producer Mark Hentemann adds that, "When he was in the booth, he said that he felt like he hadn't done that voice since he did it in front of the camera." But of course, Depp is nothing if not a pro, and "was able to snap right back into Edward Scissorhands once we pulled up a clip from the movie." Not only that, but he also "demonstrated extraordinary patience with all the fawning women in our office who swarmed him." 




It's a tough, tough life.




"Family Guy" airs Sundays at 9 p.m. ET/PT on FOX. Season 11 premieres Sept. 30.
Oh, man! This is one of those rare times I wish I had cable! "Edward Scissorhands" is one of my all-time fave movies. Now I am curious to see how the episode will turn out. Of course, since it's "Family Guy," it was probably just for a small 2-second pop-culture flashback bit that seems to make up the majority of the episodes. Oh well. Guess I will just have to wait until it ends up online before I can watch it.
Are you sure you want to delete this comment?