'Archer' and 'Bob's Burgers' to do a crossover episode
Two animated worlds collide when the FX series returns for Season 4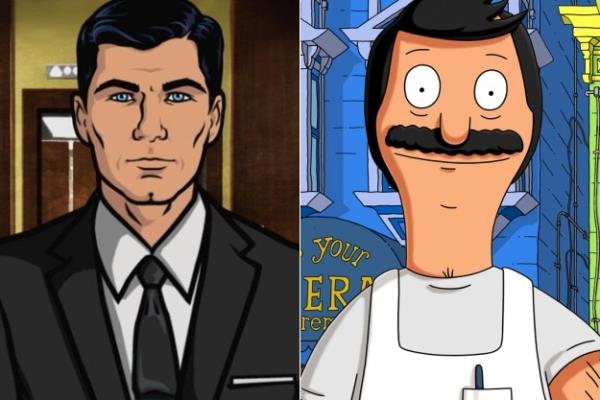 It's no secret that FX's "Archer" and FOX's "Bob's Burgers" have leading voice actor H. Jon Benjamin in common. But who would've thought the two shows would and could come together?
Well, the animation gods must be feeling generous, because when "Archer" returns for Season 4, Jan. 17, "Bob's Burgers" will play a big part in the plot with Benjamin sort of playing both characters. SPOILER: The characters from "Bob's" will be drawn "Archer" style.
Bing: More on 'Archer' | 'Bob's Burgers'  | H. Jon Benjamin
"It's like a 'Bourne Identity'-type plotline. It starts off with Archer as Bob, making hamburgers, but he doesn't know that he's Archer," Benjamin told Entertainment Weekly. "He's at the restaurant and these, I think Russian thugs come in, and Bob dispatches them expertly. And then he's like, 'What just happened? How did I do that?' So he has to try to figure out why he's so good at killing people."
Plus: Lingering questions for 'The Office' | The Golden Globe games
And don't worry if you're an "Archer" fan who has never seen "Bob's Burgers." There's still something for everyone.
"It is a little weird, because you have to be a fan of both to understand it," Benjamin said. "But you don't have to know about 'Bob's Burgers' to enjoy it."
Season 4 of "Archer" kicks off Thursday, Jan. 17, at 10 p.m. ET/PT on FX. "Bob's Burgers" airs Sundays at 8:30 p.m. ET/PT on FOX.