Ryan Murphy's Busy Twitter Debut
Series creator spills details about 'Glee,' 'American Horror Story' and 'The New Normal'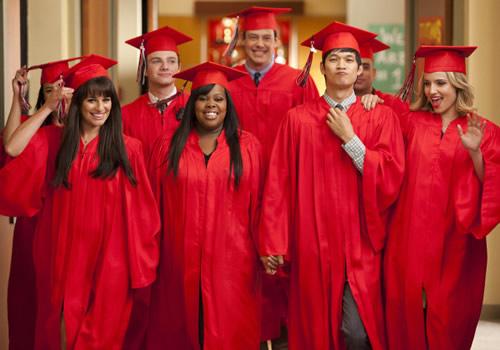 It was only a matter of time before tri-network TV executive producer

extraordinaire/headl​ine-grabber

Ryan Murphy joined the Twitter revolution. Turns out, he's just as adept at spilling info about FOX's "Glee," FX's "American Horror Story" and NBC's upcoming "The New Normal" via social media as he's proven to be during interviews and

industry panels

.




Bing: More on Ryan Murphy

 |

"Glee"

 |

"American Horror Story"

 |

"The New Normal"




Murphy, perhaps finally desiring to be the medium and the message, registered his inaugural Twitter login on Monday under the alias

"MrRPMurphy."

 Over the ensuing 24 hours, he uncoiled a torrent of updates and assets from each of his series. Fortunately for you, we parsed through his 140-character news bites and culled the most essential data. Below are the five crucial things we learned from Ryan Murphy's first day on Twitter:




We will be sure to keep tabs on Murphy's continued Twitter activity as it provides more essential insights, or just makes us feel insecure that we're not influential Hollywood icons.

 

 

"Glee" Season 4 premieres Thursdasy, Sept. 13 at 9 p.m. ET/PT on FOX. "American Horror Story" Season 2 premieres this October on FX. "The New Normal" debuts Tuesday, Sept. 11, at 9:30 p.m. ET/PT on NBC.
Who cares about these shows LOL.. glee needs 2 die already... only homosexuals n girls like the thing.... american horror show is beyond stupid and now this guys got another bag of crap 2 shove on our tv.. lol come on people stop giving ratings 2 shows made by idiots so we dont have 2 watch all the other garbage this guys gonna come out with.. lol .... if were lucky he'll lose all his glee money so we don't have 2 watch another pile of sh!t that this guy leaves in a tightly coiled ball on ground.. lol
Are you sure you want to delete this comment?