Report: Chevy Chase Uses N-Word on Set
Actor issues apology after production on 'Community' briefly shuts down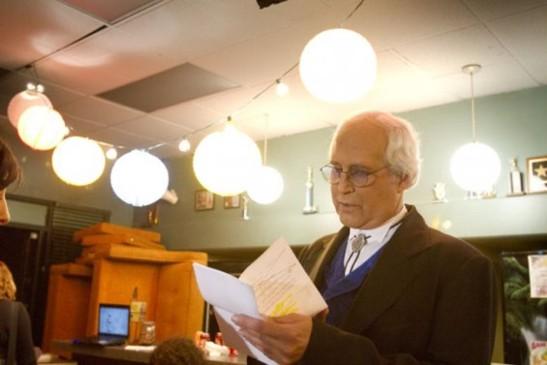 Chevy Chase dropped the n-word during a tirade on the set of "Community" on Friday, according to Deadline.


It was not a Michael Richards situation, at least in that Chase's heart seemed in the right place. Reportedly, the 69-year-old former "Saturday Night Live" star was protesting how much more bigoted his "Community" character could be made by the TV series' writers. (The racial epithet served as an example of how he might next be asked to refer to the characters played by actors Donald Glover and Yvette Nicole Brown.)
 
Bing: More about Chevy Chase | 'Community'

Still, "right" is far from an accurate description of the place Chase's head was in. Production was briefly shut down, according to TVLine, and an apology issued by Chase on the set. But the damage was already done, and continues to reverberate through a shocked Internet this morning.
 
Photos: 'Dancing With the Stars: All-Stars' | 'The X Factor' | How real is reality TV?
This was not the first unfortunate behavior engaged in by Chase, either. In March, after being roasted for walking off set during some crucial filming, he called the show's former executive producer a "fat" "alcoholic" in a profanity-laden voicemail that was leaked online.


And last month, he told the Huffington Post UK  that taking the "Community" role was "a big mistake" he made "because I have three daughters and a wife, and I figured out I might as well make some bread every week, so I can take care of them in the way they want."


At times like these, be glad he's Chevy Chase and you're not.


"Community" airs Thursdays at 8:30 p.m. ET/PT on NBC.