'Dexter' Meets a Major Blonde Bombshell
Former 'Chuck' star Yvonne Strahovski set to throw the killer off his game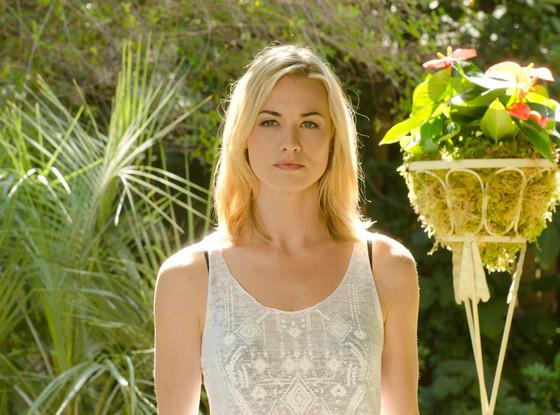 Thus far, Season 7 of "Dexter" has been about the dramatic turn in the relationship between Miami's most disciplined serial killer and his kid sister, Deb, who's just discovered what her big bro actually does on the down-low -- and that it was her very own father who set him on such a murderous path.
But Dexter's about to encounter a major bombshell -- in the form of lithe blonde Yvonne Strahovski, who makes her "Dexter" debut on Sunday, Oct. 14. And if our first look at the character is any indication, she'll really be throwing Dexter off his game this season.  
Strahovski, formerly the deft double agent Sarah Walker on the beloved-and-mourned "Chuck," comes aboard as Hannah McKay, an elusive type with a mysterious past and a link to a case that Dexter and the team are unfolding -- involving her dead husband, naturally.
"She's a dark and mysterious woman," Strahovski has said of the character. "She doesn't come off that way initially, but she has a past and I can tell you that it's very different than anything I've played before." 
Saying yes to the part, Strahovski added, was a no-brainer. "I watched all six seasons [of 'Dexter'] back to back in three weeks,"
she told E!
"They called and said, would you like to play this role of Hannah McKay, explained it to me, and it took me all of three seconds to say yes."
So will Hanna McKay be Dexter's next major nemesis? While it sure seems like it, Strahovski and her co-stars aren't spilling just yet. But here's a sneak peek at what we can expect from her character.  
"Dexter" airs Sundays at 9 p.m. ET/PT on Showtime.