Whitney Cummings on critics: 'I went through trauma'
Funny woman opens up about negative 'Whitney' reviews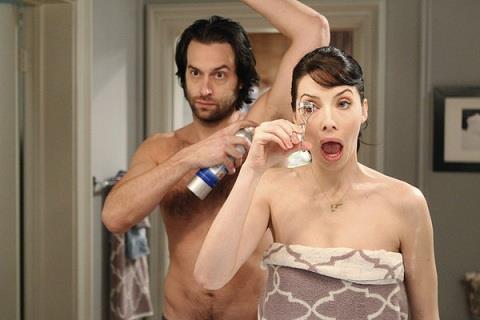 Last week,

we reported on

NBC brass' fairly blunt declaration of intent to steer away from cult, mockumentary-style sitcoms and back toward a more conventional, multi-camera aesthetic. Front and center amid that transition is Whitney Cummings' eponymous Wednesday-night comedy, which launched its second season last week. 




Bing: "Whitney"

 |

Whitney Cummings




Despite the network's backing and an aggressive ad campaign to emphasize its universal appeal, "Whitney" continues to struggle for critical respect or a tremendous audience share (last Wednesday's premiere only attracted 4.3 million viewers, according to

TV Line

). But as Cummings shares with

Vulture

, she's taken all that negative attention to heart, to a fault.

 

 

In an interview with the website, the 30-year-old budding mogul (Cummings also co-created

"2 Broke Girls"

) recalls attending an event last year at which "everyone was treating me like I had cancer ... They said, 'Everyone hated 'Seinfeld' when it first went on the air,' and, 'You stay strong, girl.' I Googled myself, which never ends well. I started realizing what was going on, and I went through trauma."  She even concedes, "I wouldn't leave the house because I became so paranoid about who thought what about the show."




However,  Cummings shoots back at the notion that she's somehow portraying women in an un-empowered light, adding, "I wasn't trying to make a perfect character who has it all figured out. I'm interested in flaws. We're allowed to have flaws. To me, the idea that women aren't allowed to have flaws is the most anti-­feminist thing imaginable."




And to be fair, Whitney has

spoken eloquently and ferociously

on the way women are perceived in pop culture. Whether that compels bigger numbers to feel differently about her strangely old-fashioned, neo-feminist,

filmed-in-front-of-a​-live-audience

sitcom and tune in remains to be seen.




"Whitney" airs Wednesdays at 8 p.m. ET/PT on NBC.