Ms. Knope Goes to Washington
Senators McCain, Boxer and Snowe to cameo on 'Parks and Recreation'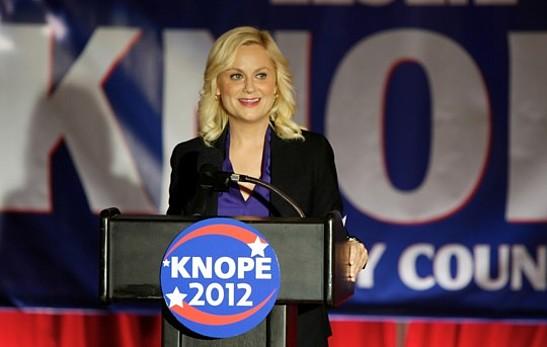 Newly elected Pawnee city councilwoman Leslie Knope (Amy Poehler) is headed to Washington next season! As a tourist. (But maybe next time … )

Bing: More about 'Parks and Recreation'

According to EW.com, NBC's "Parks and Recreation" will shoot on location later this summer in our nation's capital, with cameos scheduled by three senators playing themselves: John McCain of Arizona, Barbara Boxer of California and Olympia Snowe of Maine. The episode will air on Thu., Sept. 27.

Also: 2011-2012 TV season in review | Shows that went too soon | Also: Summer TV report card

Knope will be in D.C. visiting her boyfriend, Ben Wyatt (Adam Scott), who now works on a congressional staff. He'll introduce Knope to the senators at a cocktail party. Along for the trip will be Andy (Chris Pratt), whose wife April (Aubrey Plaza) works with Ben.
Season 5 of "Parks and Recreation" premieres Thursday, Sept. 20, on NBC.