Report: Sofia Vergara to Cameo on 'Family Guy'
'Modern Family' star will also voice 'The Cleveland Show'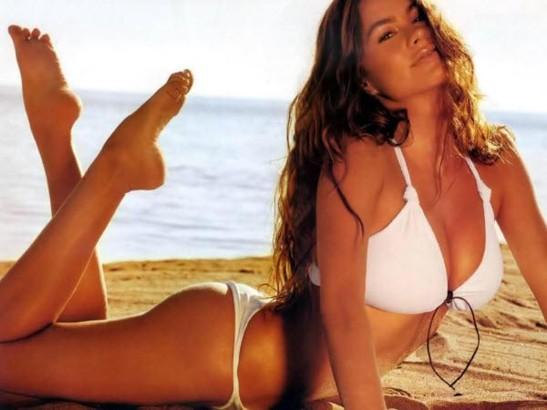 Sofia Vergara will appear as Peter Griffin's sexual fantasy on an upcoming "Family Guy" episode. According to this EW report, the "Modern Family" star will voice two characters: the lover of Peter's "telenovela lothario" alter ego and a woman selling roses in a restaurant.

Bing: More about 'Modern Family'

But is Vergara more Peter's fantasy or Seth MacFarlane's? We ask because she will also cameo this season in another animated MacFarlane series, "The Cleveland Show," as Tia Sofia, a character who tries to convince Cleveland to host a quinceanera for his son's 15th birthday.

Also: 2011-2012 TV season in review | Shows that went too soon | Also: Summer TV report card
Either way, it's a safe bet that Vergara -- recently named the highest-paid actress on television -- doesn't charge by the character.


The 11th season of "Family Guy" will premiere Sunday, Sept. 30, at 9 p.m. ET/PT on FOX.