No Reunion Ever, 'Friends' Say
Lisa Kudrow, Matt LeBlanc insist it won't happen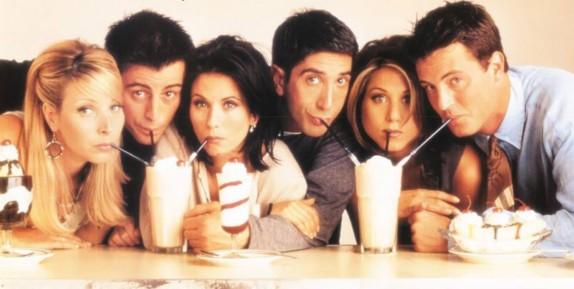 They'll never be there for you again. Former castmates Lisa Kudrow and Matt LeBlanc both recently insisted that a "Friends" reunion will never happen. 


Speculation regarding either another television series or "Friends" movie has swirled since the show ended its 10-year run in 2004.
Bing: More about 'Friends'

"I don't think it will ever happen whether any of us want it to happen or not," Kudrow told E! Online, who explained that series co-creators David Crane and Marta Kauffman would have to write it "and I don't know how they could do it."


In a separate interview with Digital Spy, LeBlanc admitted that "everyone in their own mind imagines what has become of those characters" but that "it's best to leave it at that." (Obviously, someone is still smarting from "Joey.")

Also: Is your favorite TV show returning next season?

Ironically, this news comes as the only former cast mate to ride a sitcom three seasons may suddenly become available for a reunion. (Courteney Cox's "Cougar Town" is struggling for its network life, against what some observers like to call "the 'Friends' curse.")