Who Should Play Young Carrie Bradshaw?
Now that the CW's ordered up the 'Sex and the City' prequel, we put out a casting call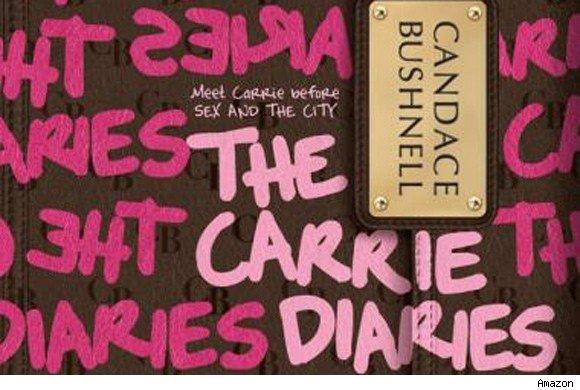 In the CW's latest recently green-lit drama pilot, a hot young blonde fashionista tries to make it in the big, bad city -- with a little help from her friends. Sound familiar? It should. The CW has given the go-ahead to a "Sex and the City" prequel, based on the Candace Bushnell young-adult bestseller
"The Carrie Diaries,"
for next fall. 
The show centers on a young Carrie's first forays into life in Manhattan in the 1980s, "asking her first questions about love, sex, friendship and family, while exploring the worlds of high school and Manhattan." 
Obviously, Sarah Jessica Parker is a bit too old to play this incarnation of Carrie. So we've rounded up a few options for the CW folks to consider for the coveted role. (Early reports say that the other three major characters -- Charlotte, Samantha and Miranda -- will not be included in the prequel.) All blondes, naturally.
Emma Roberts: Julia's niece has come into her own, with roles in films like "Valentine's Day" (I know, humor me!), "Scream 4" and the indie "The Art of Getting By." But she still hasn't managed a true break-out -- and this could be the perfect project to really launch her career. Plus, with that broad smile, she pulls off a young SJP nicely. 
Dianna Agron: The "Glee" starlet has never managed to be much of a scene-stealer, what with competing against the likes of Lea Michelle and Amber Riley for center stage on that show. But her easy grace and sophistication -- with just a touch of naiveté -- could be just the right mix for a young Carrie. Plus, she could really rock some of that old school '80s fashion. And she'll graduate from McKinley High just in time to sign on for this show's first semester. 
Ashley Tisdale: Given the CW's penchant for growing their own -- like Britt Robertson, who starred on "Life Unexpected" before graduating to "The Secret Circle" -- it's very likely they'll look within for talent. And blonde starlet Tisdale -- formerly of "High School Musical," but more recently on the canceled CW drama "Hellcats" -- seems to be a likely suspect, even though the fact that she's now 26 may age her out of this show's high school demo. 
Blake Lively: Another CW homegrown, blonde bombshell Lively, who's seen success on the big screen in "The Town," is likely to jump "Gossip Girls" sinking ship for this more high profile role -- and the promise of a fresh start. That is, is she sticks to TV at all. Plus, given "Gossip Girls" focus on couture culture, she's already got the budding fashionista thing down. 
Who would you like to see play a young Carrie on "The Carrie Diaries"?