Has 'Young and the Restless' nabbed Steve Burton?
'General Hospital' tough guy may be moving to Genoa City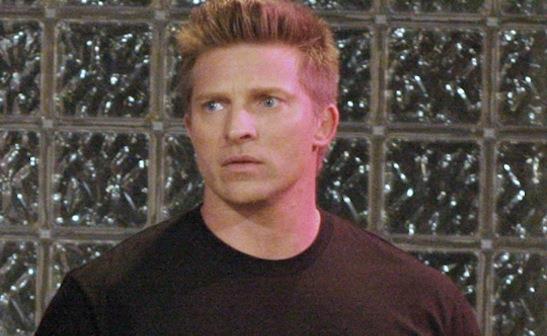 "General Hospital" favorite Steve Burton said he was retiring to the outskirts of Nashville for a spell. Only three months later, however, buzz has him heading for "The Young and the Restless." While his arrival in Genoa City is no surprise, be warned: It has not been confirmed.
Bing : More about "The Young and the Restless" | 'General Hospital' | Steve Burton
When Steve Burton wrapped his run at "General Hospita"' after 21 years and hung up Jason "Stone Cold" Morgan's leather jacket, many soap aficionados suspected his former exec producer Jill Farren Phelps would lure him over to her new stomping grounds, "The Young and the Restless." Burton insisted he was looking to move his family out of Los Angeles for a spell, but now TV Guide is reporting the inevitable has happened: Their sources reveal Burton has signed a "major role" that will "start soon," though CBS hasn't confirmed that.
Plus: TV characters we lost in 2012 | Best and worst shows of 2012
Phelps is known for working with a preferred roster of actors, sometimes referred to as "Friends of Jill." Since she signed on to give Genoa City an overhaul (alongside headwriter Josh Griffith), fans have been watching to see which Friend she brings on board next. Thus far, Phelps has brought in three actors from her last gig, "Hollywood Heights." Robert Adamson (Noah) and Hunter Haley King (Summer) went from onscreen romance to playing Newman sibs, while Ignacio Serricchio (Alex), who worked with Phelps at "General Hospital" and "HH," is playing a tough cop with a connection to Noah and his ex-girlfriend, Adriana.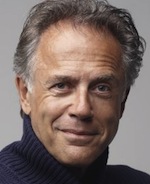 Phelps has also called in old-school soap-hopper Mark Pinter, who is set to go up against Victor and Jack when he shows up in Genoa City as Congressman Marcus Wheeler on Friday, Jan. 11. With eight soaps under his belt already, Pinter is best known from his stint as villainous politician Grant Harrison on "Another World," but he was most recently seen on "General Hospital." When MSN TV caught up with Pinter to get the story on his new gig (stay tuned for that interview!), he was quick to defend his former exec's penchant for working with the same actors.  
"I think Jill gets a bad wrap because she uses people, but that's the way a business is anywhere," Pinter said. "You get jobs, generally, because of where you've been and if you're a director or producer, you want to work with people you've worked with before. I'm very appreciative of Jill. She's a woman who has great allegiance to people and I don't know anybody who has worked with Jill who doesn't have great allegiance to her, as well."
Burton is someone who has made his allegiance to Phelps clear. Many fans expected to see him show up in Genoa City, eventually -- just not this soon! There's also been much tittering about movie star-turned-"General​ Hospital" alumnus James Franco (ex-Franco), who played psychotic nemesis to Burton's Jason and also worked with Phelps on "Hollywood Heights." Could there be a reunion in the works?
At this point, it's all speculation. Burton is still tweeting from outside of Nashville and gigging with Port Chuck, a band he formed with co-stars Scott Reeves, Bradford Anderson and Brandon Barash during his run at "General Hospital." 
Assuming Burton actually comes to "The Young and the Restless," the biggest question on everyone's mind is whether the former mob hit man will show up as a good guy, play another a toughie with a heart or go pure villain. It will also be interesting to see whether his legion of fans from Port Charles will follow him to Genoa City. Stay tuned.  
"The Young and the Restless" airs weekdays on CBS.
I am sooo sad to see Steve Burton leave GH... I have been a die hard GH fan for more years than I wanna remember. We are in our 4th generation in this house of watching it. i hope Steve comes back to GH. Its his home and it wont be the same without him. I pray they DO NOT recast him. No one else but Steve Burton could ever play Jason. i didnt like how he left the show. It was so unexpected. Just like with the characters of Nicklas, Jax and Lucky (Joshua Jackson) . i do, however, LOVE the new cast members that joined Port Charles from  One Life to live... i love Todd Manning and Star Manning on GH.. Best move ever. And i am sooo glad that Kristen Storm is back on the show. Never did figure out what happened to her but I am glad she is back. .. Back to "Jason". i m curious as to what role they will cast him in and i may watch for a few episodes to see this but all in all i will only follow GH. i would love to see Steve Burton in anything though. i sure do miss him though. 

Very good news for this Steve Burton fan!  And I want to thank you for writing an unbiased story about this.  Too many sites are writing articles intended to paint Mr. Burton in a bad light, intentionally getting people riled up.  I am very happy to be able see this actor performing again, so I will most certainly be tuning in to Y&R to see him!
Are you sure you want to delete this comment?