Piers Morgan: Madonna Still Banned From My Show
Madonna: Who is Piers Morgan?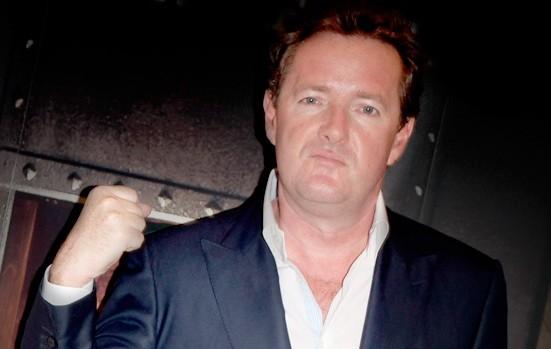 Piers Morgan enjoys declaring Twitter wars on celebs who probably wouldn't agree to appear on his CNN show anyway. His list of his computer combatants includes Simon Cowell, Keith Olbermann and numerous sports stars known only in England.

Now it includes Madonna. On Monday, March 26, Morgan tweeted to the pop star: "Welcome to Twitter - you're still banned from my show. Love Piers x."

The host announced his ban last year, while promoting "Piers Morgan Tonight" at CNN's Television Critics Association convention, calling her "an irritant in my life for 20 years."


He disclosed the nature of his resentment to Access Hollywood, describing "an incident involving a pub owned by her recently departed husband, Guy Ritchie, where my brother was the manager." Also, Madonna's publicist once denied to Morgan (while he was the editor of a British tabloid) that her client was pregnant. "The next day, they announced [the pregnancy] on a rival newspaper's website," Morgan said.


The winning tweet in Morgan's latest war, however, was clearly the reply from Madonna's manager. "Really?" Guy Oseary addressed the ban, attaching an invitation for his client to appear on Morgan's British talk show dated Oct. 21, 2011.


Yet Morgan persisted, because a good professional wrestler never admits defeat: "Madonna's only been banned from my #CNN show @guyoseary - not my UK show, which sent that invite. But I'm now banning her from that too." Then he extended the ban to Oseary, due to "guilt by association."


This shtick may snag Morgan gossip headlines that wouldn't otherwise come. But it makes him look like that pathetic boy in grade school who insults girls because they don't like him.


In fact, TMZ took the opportunity to quote a Madonna source as saying, "She doesn't even know who he is."


Do you think Morgan's Twitter wars are entertaining or pathetic? Or both?


"Piers Morgan Tonight" airs weeknights at 9 p.m. ET/PT on CNN.
Are you sure you want to delete this comment?