Guy Fieri's New York food venture gets failing grade
NYT review proves being a Food Network star doesn't guarantee restaurant success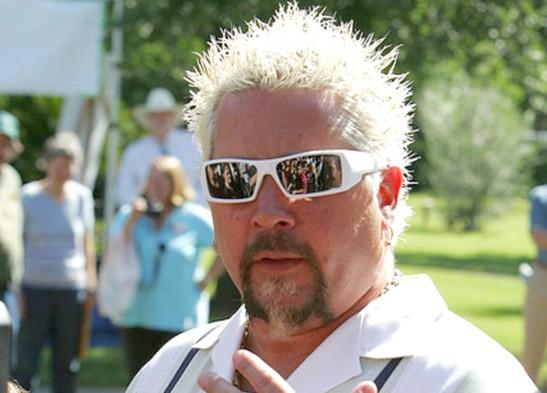 Only a failing grade from the health department could hurt worse. The career-deciding New York Times has given a thumbs-way-down to the first Big Apple restaurant opened by Food Network star Guy Fieri.
 
Bing: More about Guy Fieri | 'Diners, Drive-Ins and Dives'
 
Its review of Fieri's macho-themed Guy's American Kitchen and Bar reads as an open letter to the spikey-haired star of "Guy's Big Bite." It begins by inquiring whether he had even bothered eating at his restaurant before opening it, then gets worse from there. Its questions include "What exactly about a small salad with four or five miniature croutons makes Guy's Famous Big Bite Caesar (a) big (b) famous or (c) Guy's, in any meaningful sense?" Also: "When we hear the words Donkey Sauce, which part of the donkey are we supposed to think about?" And finally: "Is this how you roll in Flavor Town?"
 
Plus: Old shows we'd like to bring back | Shows that should be canceled

Fieri came to fame by winning Season 2 of "The Next Food Network Star." In addition to "Guy's Big Bite," which has run since 2006, he has starred in a Food Network reality show called "Diners, Drive-Ins and Dives," a studio-audience concept called "Guy Off the Hook," and an NBC game show called "Minute to Win It," none of which were deemed successful enough to continue.


Fieri and a partner run five other restaurants -- all in California.


Shockingly, the Times review -- which published yesterday -- has yet to be posted in the "press" section of the restaurant's website.

"Guys Big Bite" airs Sundays at 10:30 a.m. ET/PT on the Food Network.