'Knots Landing' Reunion on 'Dallas'
Ted Shackelford and Joan Van Ark heading back to Southfork for Season 2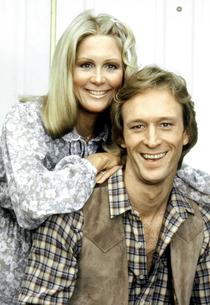 Gary and Valene Ewing are heading back to Southfork Ranch.
The iconic "Knots Landing" characters anchored the series (1979 to 93), which was a spin-off of "Dallas," and will be a part of TNT's reboot in Season 2, TV Guide reports.
Bing: More on TNT's 'Dallas' | The original 'Dallas' | 'Knots Landing'
Played by Ted Shackelford and Joan Van Ark respectively, Gary and Valene were just as troubled as Gary's big brother, J.R. (Larry Hagman), and the other Ewings on "Dallas."
Plus: TV's highest-paid actors | Fall TV premiere dates
Gary had a drinking problem that he had to overcome and his wife, Valene, had a few mental issues but they loved each other and their kids. Chances are Gary and Valene are still a hot mess and will bring whatever issues they have these days to the three-episode arc they're supposed to be a part of in the second season.
Producers wanted to bring back Gary and Valene during the first season but word is, Shackelford, who also has a role on "The Young and the Restless," held out for a juicier storyline. Looks like he got his wish. Hopefully, fans will be satisfied too.
"Dallas" Season 2 kicks off Monday, Jan. 28, at 9 p.m. ET/PT on TNT.

i watch the original DALLAS....and it was a great show...so was KNOT's LANDING.
yes this is a reboot (like Hawaii 5-0, charlies angels and countless others)
outside of h50, none have really suceeded.
DALLAS did, mostly because of the inclusion of PATRICK, LARRY, LINDA and to a lesser extent KEN, CHARLENE and STEVE.
had it been brought back without, it wouldn't have suceeded.
now with TED and JOAN, it can only get better.  maybe they can bring back their kids too.
i can't wait for january to get here to see the 2nd season.
Are you sure you want to delete this comment?