'Oz': Where are they now?
With J.K. Simmons set for NBC pilot, we muse about his fellow, former inmates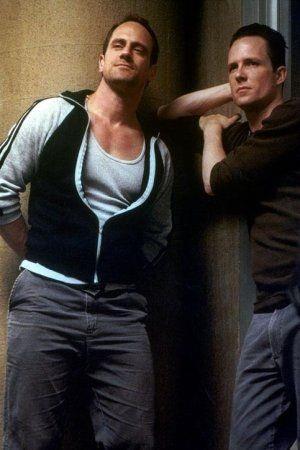 You know a lot of time has passed since the 1990s when former indie "it" girl 
Parker Posey
is playing the mother of J.K. Simmons' child in an
upcoming NBC pilot
. But alas, here we are in 2013, which is also an improbable 16 years hence from the premiere of HBO' Shakespearean prison drama, "Oz." 
In the decade following its cancellation, Simmons
—
who memorably embodied murderous Aryan thug Vern Schillinger
—
has been arguably the show's most visible former cast member. From the quirky pop in
"Juno"
 to his constant presence in Farmers' insurance spots (a pitchman role not dissimilar from one of his ex-"Oz" cellies) and now the aforementioned, untitled sitcom, Simmons has redefined the J.K. in his name as Job-Kinetic. 
Not that he's alone. Here are some other actors associated by many with their long-running "Oz" alter-egos, and what small-screen business they've broken out to pursue.
Remember ethically challenged female guard Diane Whittlesey? She only lasted half the show's run. Why? Well, actress Edie Falco left for a tiny part as a certain mob boss' suffering spouse on a little show called "The Sopranos," which in turn led to her Emmy-winning lead in "Nurse Jackie." Pretttttay, prettay good.
Not that Harold Perrinau has much cause for complaint. Sure, a headlining role has eluded the stage and screen vet despite his crucial "Oz" presence as paralyzed inmate/omniscient narrator Augusts Hill. Still, meaty ensemble gigs on "Lost" as original survivor Michael Dawson and vicious drug lord Damon Pope in "Sons of Anarchy" sure beat life without the chance of a role.
Oswald Correctional's in-house doc Gloria Nathan's (Lauren Velez) little tryst with prisoner Ryan O'Reilly (more on Dean Winters in a bit) pre-dated a similar storyline between healer and incarcerate on "Prison Break," and generated equally grim ramifications for all involved. Fortunately, Dr. Nathan made it out alive, and Velez segued effortlessly to "Dexter" (where she'd be joined by another "Oz" disciple, David Zayas, aka Angel Bautista) as Lieutenant/Captain LaGuerta. Until a recent season finale of course....
And what of Dean Winters, the charming, raspy Irish character actor who romanced Carrie Bradshaw early in "Sex and the City" before winning our uneasy sympathies as one half of a brotherly duo on "Oz"? You probably recognize him as the battered mayhem-specialist in a series of AllState ads, but that punim will forever and equally be remembered as Liz Lemon's "30 Rock" love-life nemesis and overgrown child, Dennis Duffy. When will the wonders cease?!
How about right here, with an unlikely candidate for preeminent "Oz" alum, Christopher Meloni? For years, the rugged thespian brandished his villainous chops—and nude figure—behind Oswald's bars as pycho-sexual killer Chris Keller. So where to go next but noble lawman Elliot Stabler on more than 250 installments of "Law & Order: SVU"? His diehard fans rejoiced when Meloni returned to undressed viciousness on the last season of "True Blood," but teared and jeered when he was dispatched of after only five episodes. Guess he didn't have another 247 episodes left in him.