Has FX Found Its Female 'Dexter'?
The network's latest drama adapts novels about serial killer-ess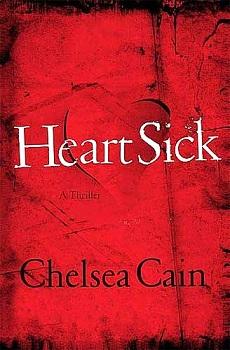 Why should Stephenie Meyer, Suzanne Collins and J.K. Rowling get to be the only female authors whose ongoing series of novels get re-imagined for the bigger arenas of film and television? FX has answered that rhetorical question by commencing development on a new original drama adapted from writer Chelsea Cain's "Heartsick" novels.
Deadline
has reported that
"Magic City"
(and, weirdly,
"Hope & Faith
) Executive Producer Geyer Kosinski is helping bring Cain's books to the small screen. For those uninitiated, "Heartsick" focuses on the twisted relationship between serial murderess Gretchen Lowell and pill-popping detective Archie Sheridan, whom she once kidnapped and tortured. And just when you thought the couples on
"Parenthood"
had issues.
We'll keep you posted as more information on title, potential airdates and such for FX's newest lighthearted romp are revealed.