Eileen Davidson Returns to 'Days of Our Lives'
Kristen is coming. Will Susan follow?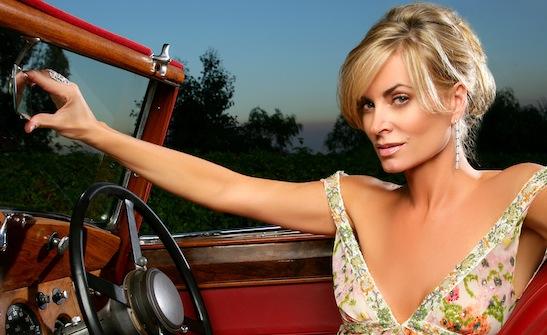 Eileen Davidson is returning to "Days of Our Lives" this fall, October 11. With her "The Young and the Restless" character Ashley set to leave the canvas, Davidson will bring villainous Kristen back from the presumed dead and into the "Days" action this October. It's unclear whether doppelganger Susan Banks will follow.
Bing: More about "Days of Our Lives" | Eileen Davidson
"I'm thrilled to embark on this new adventure at 'Days' and excited to revisit Kristen and who knows who else! Not to mention my old friends in the cast and crew," Davidson told THR.

That "who else" refers to the multiple roles Davidson played during her campy tenure in Salem, which ran from 1993 to 1998. Kristen was the first to arrive in Salem. Though raised by Stefano DiMera, she didn't give into his villainous ways until she'd fallen into a love triangle with John and Marlena. The drama hit a high after wacky Susan Banks, also known as E.J.'s biological mom, showed up in Salem in 1996. With Stefano's help, Kristen tried to pass off her doppelganger's son as her own.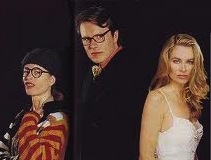 In Davidson's final years at "Days," she played five roles, including Susan's brother Thomas, Sister Mary Moira and Penelope, with it all leading up to Kristen's presumed death. In reality, Kristen was left stranded with the island harem she'd sold Susan into, while Susan was off enjoying her life. 
Susan became a hot topic in Salem recently, after Hope found a letter she'd written about E.J.. Talk of Davidson's return kicked up around the time it was revealed that E.J. isn't a DiMera, after all. Cap on Stefano's apparent death and Lexi's sad death, and the number of DiMera's is shrinking. Chad and young Theo are the only real DiMera left in town -– unless Stefano "The Phoenix" DiMera rises from the dead, again, as most fans expect.
Before THR reported the confirmed return of Kristen, Soap Opera Uncensored reported buzz that both Kristen and Susan were returning. 
As CBS fans know, the last time Davidson exited Genoa City, she brought Ashley to "The Bold and the Beautiful." According to Uncensored, this time Sony actually wanted to have Davidson working both its soap operas, "The Young and the Restless" and "Days of Our Lives." Since "The Young and the Restless" wouldn't share, however, Sony fired her from Genoa City to bring her to Salem.
When MSN TV talked to "Days of Our Lives" exec producer Greg Meng recently, he made it clear a big return was in the works, but was mum on who it would be. In the wake of a new round of comings and goings, he also revealed that these days, anyone can come back to Salem.
"Once you're part of the 'Days' family, you're part of the "Days" family," Meng said. "So you may be back again, at some time. You never know."
"Days of Our Live" airs weekdays on NBC.