Latest 'Grey's Anatomy' Spoilers
Newly released Season 9 trailer teases more loss and romance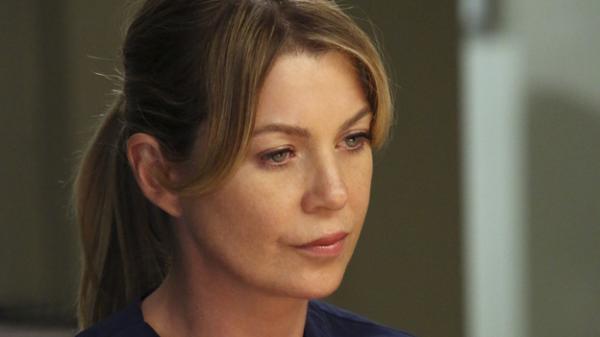 "Grey's Anatomy" fans are still grieving the loss of Lexie (Chyler Leigh) and Mark (Eric Dane).
But, as ABC's newly released Season 9 promo for this week's installment reveals, there will be more loss, more sadness and more hookups.
Bing: More on 'Grey's Anatomy' 
The episode will also include flashbacks to the site of the crash so that viewers better understand the trauma plaguing Cristina (Sandra Oh), Meredith (Ellen Pompeo), Derek (Patrick Dempsey) and Arizona (Jessica Capshaw).  
Plus: Geeking out on TV title sequences | TV women who need to be saved | 11 of TV's scariest series
As seen in this promo, Callie (Sara Ramirez) made Arizona a promise she couldn't keep and the doctors did in fact have to amputate. But what's next? We'll find out this week when Callie has to force Arizona out of a deep depression following the surgery.
Arizona isn't the only one in a funk and Cristina expresses her sadness and rage by throwing and breaking things. Meanwhile, Derek deals with Mark's death by revisiting evidence from the crash and finds steamy comfort in Meredith's arms. Click here for an extended sneak peek.
There's also love in the air and a few folks mate while others consider the altar. Shrug. Grief affects different people differently.
"Grey's Anatomy" airs Thursdays at 9 p.m. ET/PT on ABC.

I know the Slexie 'shippers aren't happy with Shonda right now, but it really was the only feasible way to write them off the show, There's no way they would have gone off into the sunset together without Sophia, so unless they wanted to fire Sara Ramirez the only option would be to write around them taking jobs elsewhere in Seattle, and crimping the storytelling because anything major happening in Meredith or Derek's life, Mark and Lexie would be there.
I am a little confused, though - in last week's episode Karev said he had put off going to John Hopkins for three months. But everyone else it talking 30 days.  Derek's hand was healed enough to attempt surgery, at least. There was enough time to have lapsed to know that Robbins was not going to recover mentally and that a new head of peds would have to be hired. So I think people are just assuming last week's episode was 30 days after the accident  because of Mark's directive - I don't know how all that could have happened, plus residents being hired, settled, and not having been around at the time of the crash...the 30 day timeline doesn't jive. It makes sense that they could have worked on Mark  and performed numerous operations for 6 weeks, and then taken a few more weeks to make the decision to stop invasive  treatment and just put him on life support for the 30 days.
Are you sure you want to delete this comment?