Judith Light Heads to 'Dallas'
Veteran TV actress joins the cast for Season 2 but who will she play?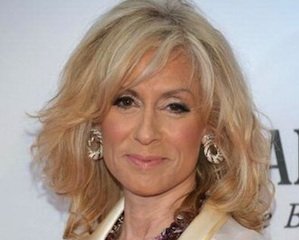 Judith Light is joining the cast of TNT's rebooted hit, "Dallas," in time for Season 2.
While the news, first reported by TVLine, is exciting -- we can never get enough Light aka Angela from "Who's the Boss?" -- there's something odd about the details.
Bing: More on 'Dallas' | Judith Light
Word is, Light, 63, will probably play Ann Ewing's (Brenda Strong) mother and if that's true someone needs to grab a calculator and some eyeglasses.
Strong is only 11 years younger than Light and honestly, the women don't even look that far apart in age. Seriously, the producers behind "Dallas" 2.0 cannot be considering this. Light could play Strong's sister or even her cousin, former friend or lover but her mom? That's crazy.
Plus: Small-screen actresses who sing | TV's top secrets
TVLine went on to say Light, who has also had roles on "Ugly Betty" and "The Exes," is a good bet to play Ann's mom because Emma Bell, 25, ("The Walking Dead") is joining the cast as Ann's estranged daughter.
Sure, Bell could be Ann's daughter. And Light could be Bell's aunt.
Season 2 of "Dallas" kicks off January 28 on TNT.