Catching up with Jessica Sanchez
'American Idol' Season 11 runner-up on 'Glee' role and upgrading herself
By 
MSN TV
 Mar 22, 2013 10:36AM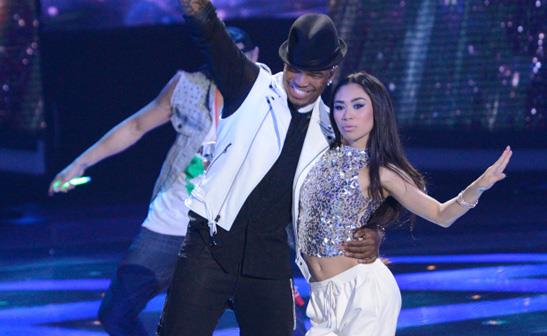 By Minh Nguyen
Special to MSN TV
Was anyone surprised by the transformation of sweet, little Jessica Sanchez into a butterfly? The 17-year-old rocked it during a performance with Ne-Yo on the "Idol" stage as she sang and danced to their new single, "Tonight." We found out later Ne-Yo was a fan and had reached out to her to co-produce her song along with Stargate. Her album, "Me, You & the Music" comes out April 30.
Bing: More about Jessica Sanchez
A lot of things have changed for Jessica. She told us she had been homeschooled and a normal teenager before being on the show. When we asked her if she'd been taking dance classes, she told us, "Right after 'Idol,' I was like, 'I've got to become a totally different person! I gotta upgrade myself! I can't just stand there and be all shy and sing.' So I took dance classes. And the first time, I was like, 'I don't wanna dance in front of you! I can't dance!' Now I'm here telling everybody to put their glow sticks up and (start) dancing."
Plus: Post-apocalyptic TV | Top made-for-TV performances
Ryan Murphy, the creator of "Glee," also called to offer her a role on his FOX series. Jessica will be working as an actress all of next month. She has never acted before but has been taking classes. She will be featured in two episodes including the finale. She told us, "
I'm playing a student from a rival school (who) was supposed to be a legendary diva powerhouse singer. So more ballads!"